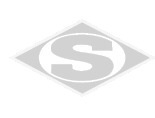 B: Sports
February 28, 2023
Sallisaw's Adams is top county finisher at state tourneys
HIGH SCHOOL WRESTLING
Sallisaw High School freshman Bodie Adams finished fourth at last week's boys' state wrestling tournament inside Jim Norick Arena in Oklahoma City and was the top county finisher at the tournament.
Vian's defending girls' state champions senior Taya Hunt and junior Avery Richey competed in their state tournament but were unable to repeat last year's performances.
Adams (30-7) lost by fall (5:26) to Clinton's Trey Bennett in the Class 4A 175-pound third-place match after winning by decision (5-4) over Poteau's Luke Brooks in the consolation semifinals.
In his quarterfinal match Adams won by decision (13-9) over Bennett and lost by major decision (12-0) to Catoosa's Corey Chilcoat in a semifinal match.
Sallisaw Boys
Also competing in the state tournament for the Black Diamonds were junior Noah Flores (215-pound division), senior Ryan Honeycutt (285), junior Mason Duke (132), freshman Mattix Casebolt (113), senior Kiowa Coffman (165), junior Caden Pollard (190), sophomore Aiden Ruiz (144) and freshman Morgan Duke (106).
Adams registered seven of Sallisaw's team points in the tournament, Flores scored three and Honeycutt, Mason Duke and Casebolt recorded one apiece.
The Black Diamonds placed 16th (13 points) in the 4A tournament, which was won by Tuttle (197.5 points).
Vian Girls
Hunt (140-pound division) and Richey (135) lost their quarterfinal matches and were 1-1 in their consolation matches at the girls' state tournament.
Hunt, the defending 138-pound state champion, registered three points for the Lady Wolverines and Richey, last year's 126-pound state champion, recorded one.
Union (63.5 points) won the girls' state tournament, which does not include individual classes.
Vian Boys
Sophomore Gunner Richey (126-pound division) and senior Jordan Morris (106) competed in the Class 3A boys' state tournament for the Wolverines.
Richey, who scored a point for the Wolverines, went 1-1 in his consolation matches after losing his quarterfinal match.
Morris lost his wrestle-in match.
Blackwell (158 points) won the 3A state title.
Sallisaw Girls
Junior Hannah Lightfoot (190-pound division) represented the Lady Diamonds at the girls' state tournament. Lightfoot, who finished fourth (185-pound division) in the 2022 girls' state tournament, won her quarterfinal match but lost semifinal and consolation semifinal matches.
Lightfoot registered two points in the tournament, which was won by Union (63.5 points).
See final results on page B-4.