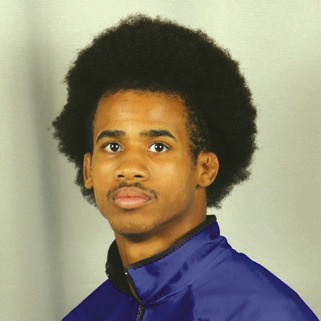 CARL ALBERT STATE COLLEGE WRESTLING
CASC wrestlers make school history at NJCAA National Tournament
The Carl Albert State College wrestlers recently made school history at the NJCAA National Tournament held in Council Bluffs, Iowa.
CASC had its first two national champions in program history with Lexi Miller winning the first-ever women's national title and Thaddeus Long claiming the first-ever men's national title.
Joining Miller in the first class of women All-Americans were Tenley Jones, who placed sixth; Sam Markwardt, who also placed sixth; Kylie Hulse, who battled back for third place; and Ana Barnoski, who was a national finalist coming in at second. The women's team secured sixth place.
"The standings out of the national tournament are truly an amazing conclusion to the inaugural season for CASC women's wrestling," said President Jay Falkner. "To say we're proud of these student-athletes is an understatement!"
In addition to Long the CASC men had another All-American with Hunter Hall placing seventh. The men finished 14th out of 55 teams represented at the national tournament in just their second year in existence.
"I am so proud of all these athletes," said head coach Jake Lords. "They all worked incredibly hard all year, battled through countless adversity and placed their names in the history books forever. The national tournament was a grind, and these warriors were tough; they focused on what was within their control and came out victorious. "We are thankful to the community, everyone on campus- faculty and staff, president Falkner, and the Board of Regents for the support and for believing in us and in the sport of wrestling," Lords continued. "We felt the support and excitement from CASC and Poteau all the way in Iowa. It's a great day to be a Viking."
Sophomore Alec Capehart (174-pound division), freshmen Trey Hudgens (184/197) and Gavin Throne (285) of Sallisaw, and Muldrow sophomore Alex Foster (174) are also members of the Carl Albert men's wrestling team.