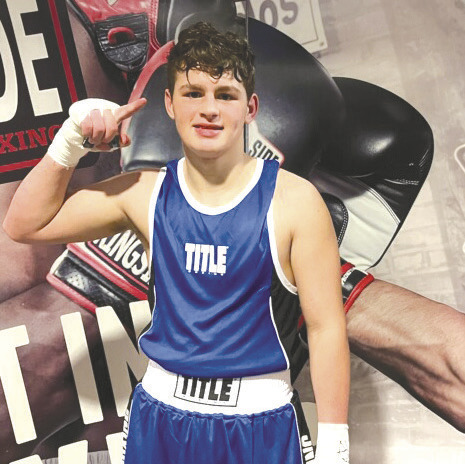 B: Sports, Newsletter
March 9, 2023
HIGH SCHOOL BOXING
Central boxer wins Silver Gloves state championship
TULSA — Central boxer Brayden Church recently won the Silver Gloves (16-and-under) state tournament in the 154-pound, 13-14 age group before also winning the regional title and advancing to the national tournament.
Church, an eighth-grader at Central, traveled to Tulsa for the state tournament, and Searcy, Ark., for the six-state regional tournament.
Eight boxers in Church's weight division qualified for the national tournament, which was held in Independence, Mo. Church defeated a boxer from Colorado in his quarterfinal match before being eliminated by a fighter from Washington in his semifinal match.
Church, who has competed in eight fights during his two-year career, trains at Diamond Ring Fitness and Training in Sallisaw under the direction of Billy Jack Edwards.