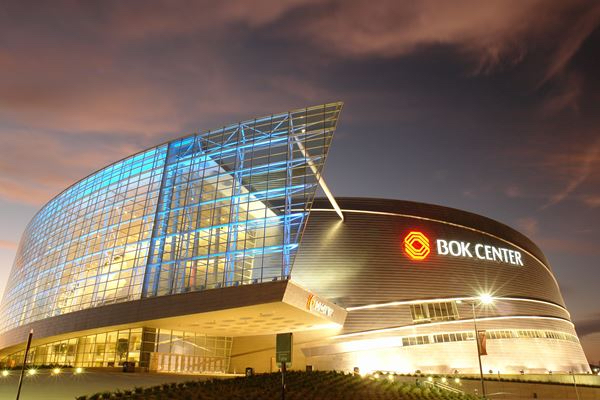 OSU WRESTLING
Cowboys Set for 2023 NCAA Wrestling Championships in Tulsa
The Basics
The No. 7 Oklahoma State wrestling team (14-3 overall; 8-1 Big 12) serves as host to the 2023 NCAA Championships in Tulsa, Oklahoma, with a full lineup wrestling at the tournament for the first time since 2017. Competition began Thursday, March 16, and runs through Saturday, March 18, with two sessions per day at the BoK Center.
Tournament Schedule
The NCAA Championships are divided into six sessions over three days of competition. Each day will consist of a morning and evening session.
A look at the full schedule:
Thursday, March 16
Session 1 – 11 a.m.
First Round Matches Session 2 – 6 p.m. Second Round & Consolation First Round
Friday, March 17
Session 3 – 11 a.m.
Quarterfinals & Consolation Second and Third Rounds Session 4 – 7 p.m. Semifinals & Consolation Quarterfinals
Saturday, March 18
Session 5 – 10 a.m.
Consolation Semifinals & 3rd, 5th Place Matches Session 6 a.m. – 6 p.m. Championship Matches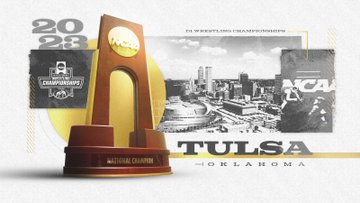 Watch the Cowboys
Each session of the 2023 NCAA DI Wrestling Championships will air nationally through ESPN networks. The morning sessions (1, 3, 5) can be seen entirely on ESPNU. The evening sessions (2, 4, 6) will be tele¬vised on ESPN each night. ESPN+ will also have a watch every mat, every match coverage throughout the tournament with streams of individual mats to follow along with the Cowboys.
About the Cowboys
No. 7 Oklahoma State went 14-3 during the regular season and claimed a second-place finish at the Big 12 Championships with two conference champions in Daton Fix and Dustin Plott. Four Cowboys received top-10 seeds heading into the NCAA Championships in Tulsa's BoK Center. Fix is the highest-ranked Cowboy as the second seed at 133 pounds, while Plott is the fifth seed at 174 pounds.
Along with the two conference champions, Kaden Gfeller and Travis Wittlake both received the No. 10 seeds in their respective brackets. Fix has been dominant as usual for the Cowboys all season with a 26-0 record heading into his fourth appearance at the NCAA Championships. He's racked up 16 bonus-point wins this season, including four consecutive at the Big 12 Championships where he became just the 10th wrestler in program history to win four individual conference championships.
Plott enters the tournament with a 21-4 record after he rebounded from a late season slump to win his second conference title over top seed Peyton Mocco of Missouri, 5-3. Gfeller has been solid at 157 pounds and nearly captured his third conference title, but came up short in the championship bout. His 21-6 record earned him the No. 10 seed at 157 pounds as he looks to earn All-America honors for the first time in his last NCAA tournament, while Wittlake will aim for his third All-America finish after a third-place finish at the conference tournament.
A pair of Cowboys will be making their second appearances at the NCAA Championships after making their first trip a year ago. Carter Young has gone 15-12 this season at 141 pounds, and will be the No. 13 seed in Tulsa, while Luke Surber received the No. 15 seed at 197 pounds following a run to finish in third at the Big 12 Championships. Wyatt Sheets also has tournament experience as he will wrestle in his final NCAA tournament as the No. 31 seed at 165 pounds. In 2021, Sheets made an improbable run from No. 33 seed to finish eighth and earn All-America honors for the second time in his career. Young, Surber and Sheets will each face an opponent they have lost to earlier this season in their first-round matches.
Three Cowboys will be making their NCAA Championships debut this season, including Reece Witcraft, Victor Voinovich and Konner Doucet. Witcraft stepped into the lineup in February, but earned an automatic berth at 125 pounds with a third-place finish at Big 12s. In 2020, Witcraft received the No. 24 seed at 133 pounds, but the tournament was canceled due to the COVID-19 pandemic. Voinovich and Doucet both earned automatic bids in their first season in the Oklahoma State lineup at 149 pounds and heavyweight.
Cowboys at the NCAA Tournament
The Oklahoma State wrestling program boasts 34 NCAA titles all-time, making it the winningest program in all of college sports. Cowboy wrestlers have combined to win 143 NCAA individual titles and 483 All-America honors through the years, far surpassing the second-place totals held by Iowa (85 champions and 357 All-Americans).
Last season at the NCAA Championships in 2022, the Cowboys added two All-Americans to the list, including Daton Fix as runner-up at 133 pounds and Dustin Plott as sixth place at 174 pounds. Two other Cowboys have had All-America finishes in past seasons. Wyatt Sheets posted an eighth-place finish and Travis Wittlake claimed fourth place in 2021. Fix will look to become the 15th four-time All-American in program history as he chases his first NCAA individual title.
Two Cowboys Closing In on Career Milestones
Cowboy seniors Daton Fix and Wyatt Sheets are within reach of career milestones heading into the 2023 NCAA Championships. The active leader on Oklahoma State's roster with 98 wins, Fix could claim his 100th career win in the second round of the NCAA tournament on Thursday night. One of the winningest wrestlers in program history based on winning percentage, Fix has another year of eligibility he could take advantage of should he choose to. OSU has had 44 wrestlers reach the 100-win mark in their career,