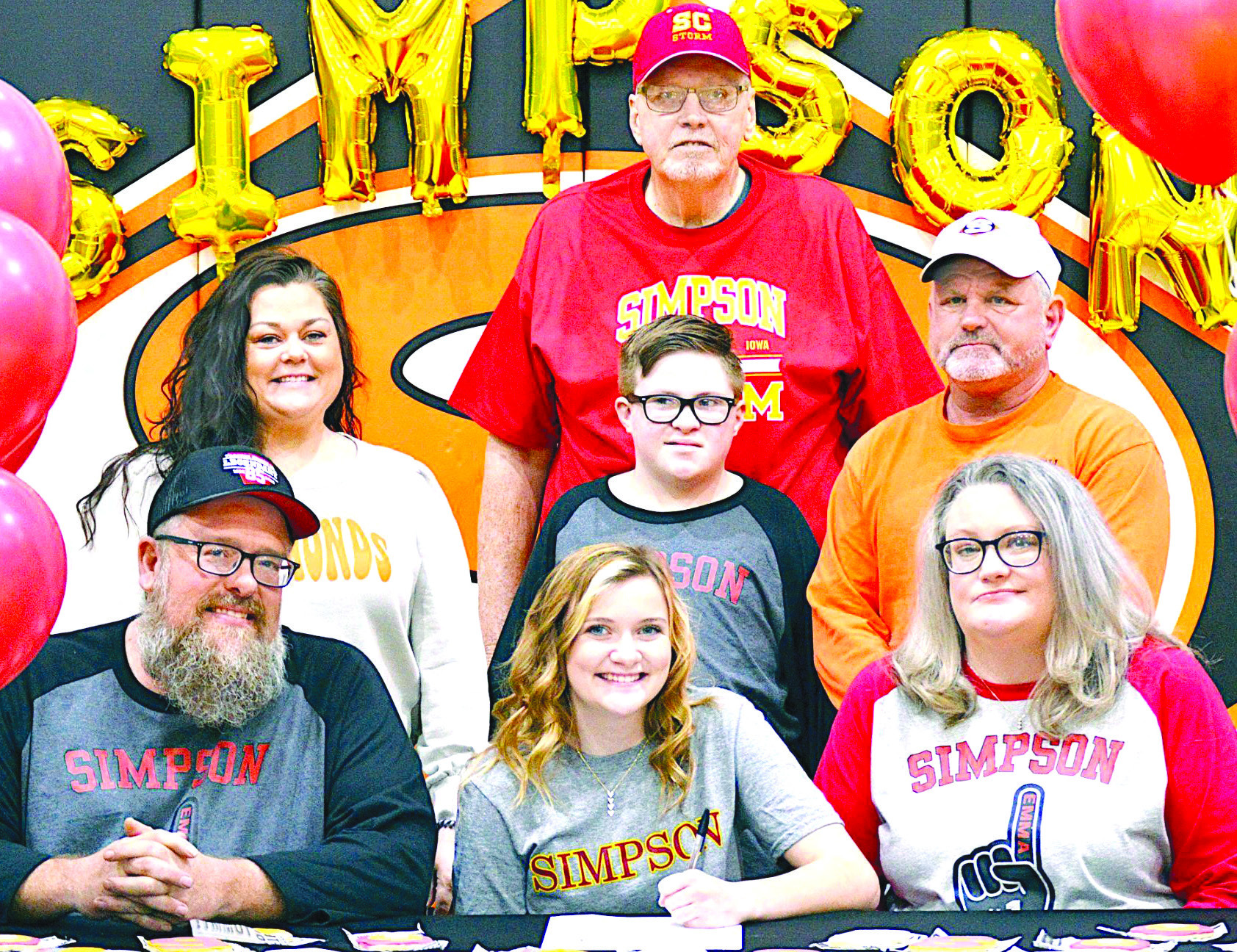 SALLISAW WRESTLING
First Sallisaw female wrestler takes next step in historic career
When Sallisaw women's wrestling broke on the scene in the current era, Emma Wissman took the lead. She was the first girl to compete as a Lady Diamond, and during her career, she has accomplished many historical firsts. Now she can add the first female wrestler to sign a letter of intent to continue her wrestling career at Simpson College.
Wissman set a high bar for the girls' wrestling program during her tenure as a Black Diamond with a 72-16 overall record. She was the first woman to step onto the mat for Sallisaw in the current era, where Wissman qualified for and placed in the State tournament three times, and she is a member of the 2023 Girls All-State Wrestling team.
Women's wrestling is the country's fastest-growing sport, with an average participation increase of 46% across all states in the 2022-23 season. With explosive growth like that at the high school level, the opportunities to continue wrestling at the college level have struggled to keep up.
"Big accomplishment," Melodie Dobson said Monday about her daughter's opportunity to continue her education while competing at the next level. "She is just paving the way. She is the first one to walk out on the mat as a woman and the first one to go to state. Now she is the first one to sign in women's wrestling. She's not only an amazing person, but she also loves the Lord, she gets good grades, and she makes good choices. She is really just a role model for others to look up to."
Being a trailblazer has its ups and downs. With all the accolades, there were hidden obstacles Wissman had to overcome, like having no one to practice with in her weight class and even having to practice against boys because there weren't enough girls. But overall, the sport is growing and the coaches think the future is bright.
"It's very exciting, especially for our girls' program," said head wrestling coach Darell Hume about the Lady Diamonds wrestling program he oversees. "We hosted the girls' regional tournament this year. We are trying to build the program here at Sallisaw, so signing the first one to go through our whole program, then graduating and then signing into college shows what a good leader she is for our girls. She is a good leader in the room, and we've brought in a lot of girls because of her. She is going on to the next step, it's a big step and I'm proud of her wrestling in college. She's going to be a little ways away. I hate that part, but I'm proud of her and what's best for her is what matters, so I think it's great. I can't wait for her to step on the mat so we can watch her through her college career."
"I'm so excited, it is a long ways away and I'm gonna miss my family, but I'm excited for a new start," Wissman said about the new adventure she is about to begin as a collegiate wrestler for Simpson College in Iowa. "I fell in love with Simpson. It was the last school I visited, and when we visited, I built a snowman. The coaches were great, and they have psychology and criminal justice courses I'll be majoring in. This was something that I've wanted since I was in seventh grade, and it wouldn't have been possible without my amazing family, and I couldn't have made it without Coach Hume."