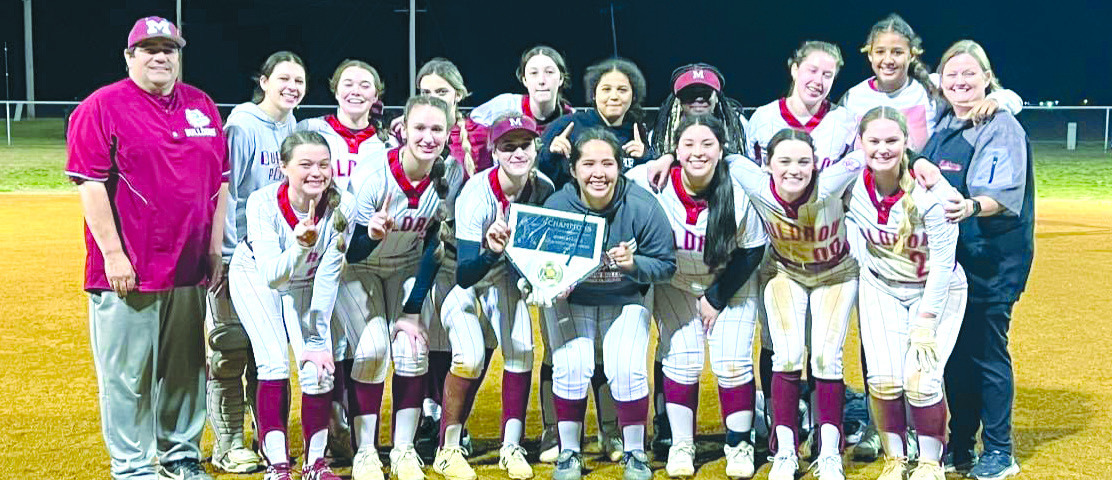 MULDROW SLOWPITCH
Lady Bulldogs top Wister to take WF tourney title
WEBBERS FALLS — Muldrow's high school slowpitch team overcame five- and one-run deficits Thursday night to defeat Wister 11-8 and claim the Webbers Falls/Sallisaw Tournament championship.
The Lady Bulldogs, who started tournament play with wins over Vian (11-2) and Roland (4-2) at Sallisaw and Wister (6-0) at Webbers Falls, trailed 5-0 in the title contest after Wister scored the first runs of the game in the top of the second inning.
Muldrow responded with seven runs in the bottom of the third frame to take a two-run advantage (7-5). Noa Kate Coleman led off the at-bat with a single before Nee'Lah Pollard and Ashley Price drew walks, and Allison Goodwin and Danica Tune followed with back-to-back base hits.
A run in the fourth inning and two in the top of the sixth allowed the Lady Wildcats to take an 8-7 lead to the bottom of the sixth. In Muldrow's final at-bat, base hits by Carmen Fields, Price and Goodwin loaded the bases before Tune's grand slam cleared the bases and ended the game due to the time limit.
The tournament, which was originally scheduled for two days, was shortened because of the threat of inclement weather.