Sallisaw takes second in Fort Gibson/Hilldale Shootout
FORT GIBSON – The Sallisaw Black Diamonds baseball team put on an impressive display at the Fort Gibson/Hilldale Shootout tournament, winning all but the final game against tournament host Fort Gibson. Sallisaw finished as runner-up after losing 10-1 to the Tigers on Saturday in a run-rule-shortened championship at Carr-O'Dell Tiger Park.
In their opening game Thursday, the Black Diamonds defeated the Verdigris Cardinals, 8-7. The team continued its winning streak in the second tournament game of the day with a 9-5 victory over the Berryhill Chiefs when the game was called early due to weather.
The Black Diamonds then dominated their next game against the Sperry Pirates, winning a commanding 9-1 decision. Sallisaw went into the final match of the undefeated for a face off of the tournament's top seeds.
Although they put up a valiant effort, the Black Diamonds couldn't match Fort Gibson. Despite the loss in the finals, the Black Diamonds can take pride in their strong performance throughout the tournament, showcasing their skill and determination on the field.
According to head coach Curtis Wartchow, the Sallisaw Black Diamonds baseball team performed exceptionally well throughout the tournament.
"We kinda did it all weekend," he said. "We just had to piece it together, and even though the kids that haven't got a lot of innings in, they put us in good situations. And they battled for two days through three games, and I'm ultra proud of them."
Despite facing tough opponents, Wartchow expressed his confidence in the team's abilities.
"I didn't really know what to expect coming in here with a bunch of baseball royalty on this side. With Berryhill and Verdigris and Sperry, and then you finish up with Fort Gibson in the finals, other than finishing it. They didn't lay down."
Wartchow acknowledged the challenges of managing a young team, particularly with regards to pitching.
"It's tough putting a bunch of young kids on the mound. You don't know what to expect. They did a great job. They couldn't have done any better. It's a young bunch, and we are trying to learn a few things and plug holes with kids taking roles, which is a good thing because we have a bunch of really good players. Just trying to find the right mix with these kids. It's mainly a sophomore and junior bunch."
The Black Diamonds have three district games scheduled this week, and Wartchow emphasized the importance of staying focused and managing the players' workload.
"We are trying to get them coached to where they are focused all the time, because right now we don't get a day off. We are trying to manage these pitchers correctly, because if these kids throw 120 pitches, then they are done and have to rest out of the rotation for four days."
Overall, Wartchow highlighted the Black Diamonds' resilience and potential for continued success as they navigate the challenges of a young team in a very competitive baseball district.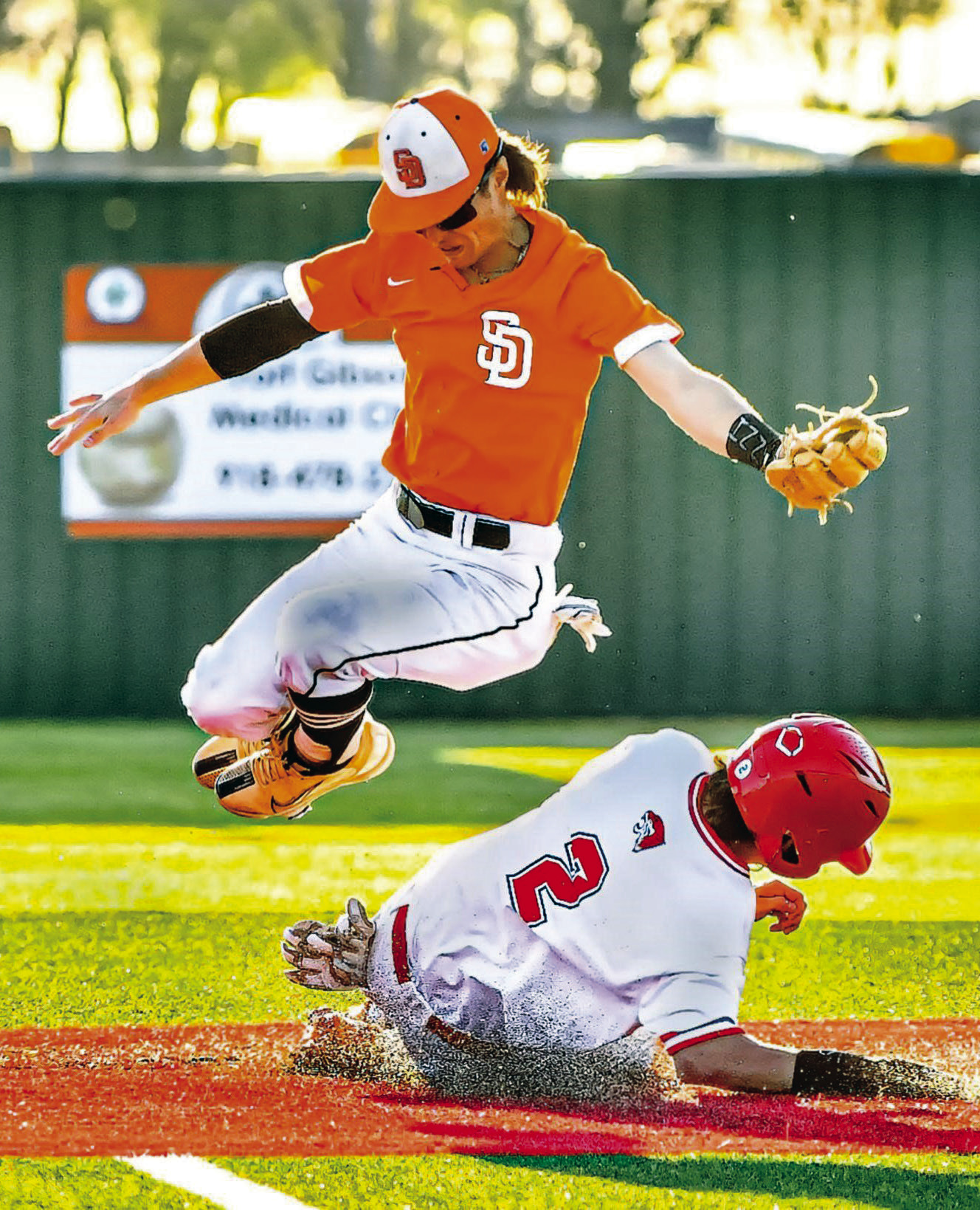 Black Diamond second baseman Tristan Wise-Potter leaps out of the way of a Fort Gibson runner Saturday at Carr-O'Dell Tiger Park in the championship game of the Fort Gibson/Hilldale Shootout tournament. JIM CAMERON • TIMES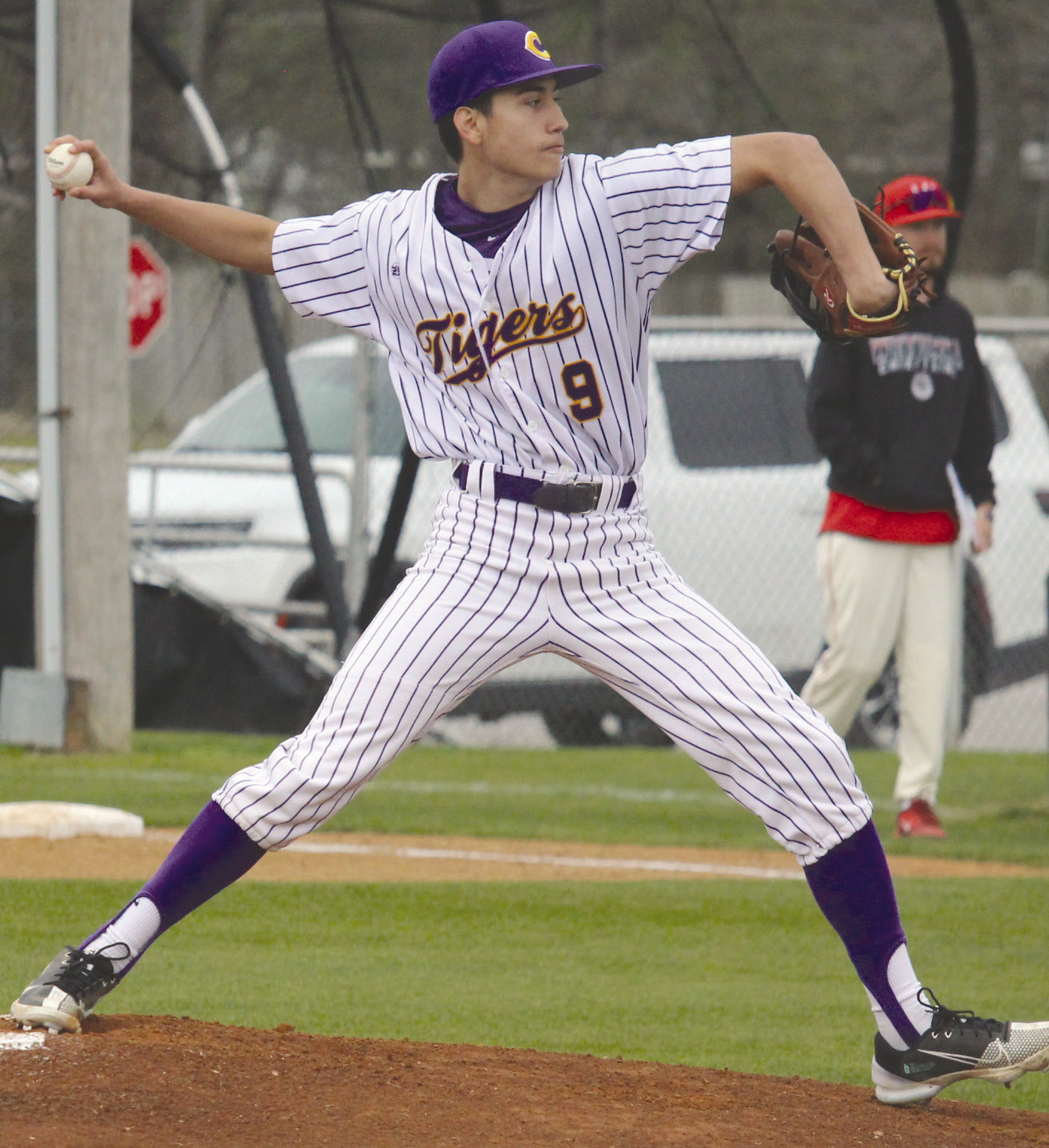 Central sophomore Hardy Buzzard delivers a pitch during the Tigers' opening game of the Dewar Invitational Gumbo Classic Thursday. Buzzard struck out nine batters in the Tigers' 8-1 win over Wetumka. Central won the tournament's consolation championship Saturday. LARRY OWEN • TIMES