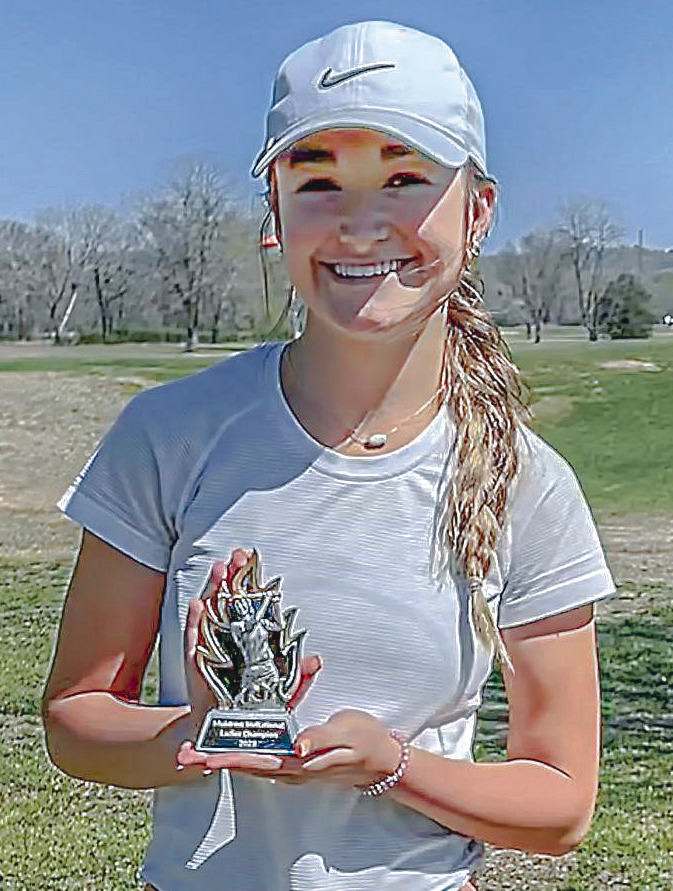 Sallisaw golf
Sallisaw's lone lady golfer wins 3 tournaments in a row
MULDROW – Sallisaw's lone girl golfer, Avery Haywood, had a standout performance at Monday's Muldrow golf tournament, earning the top individual score of 82 for her third first-place finish of the year.
Haywood shot a personal-best 82, showcasing her skill and precision on the course to keep her first-place streak alive.
Black Diamonds head coach Chadd Gherke praised her performance, noting that "Avery keeps improving her score every tournament this year. She shot an 88 at Keys, 84 at Roland and her career-best 82 today at Muldrow. I think she will keep that trend going forward." He also commended the efforts of both the boys and girls teams, highlighting their focus and determination to perform at their best.
In addition to Haywood's individual victories, the Sallisaw boys have placed as a team, and Garrett Morgan placed as an individual with strong performances, shooting 95 at the Keys tournament and 94 in the Roland tournament for finishes of sixth and ninth, respectively.
The Black Diamonds boys team finished second in the Keys tournament.