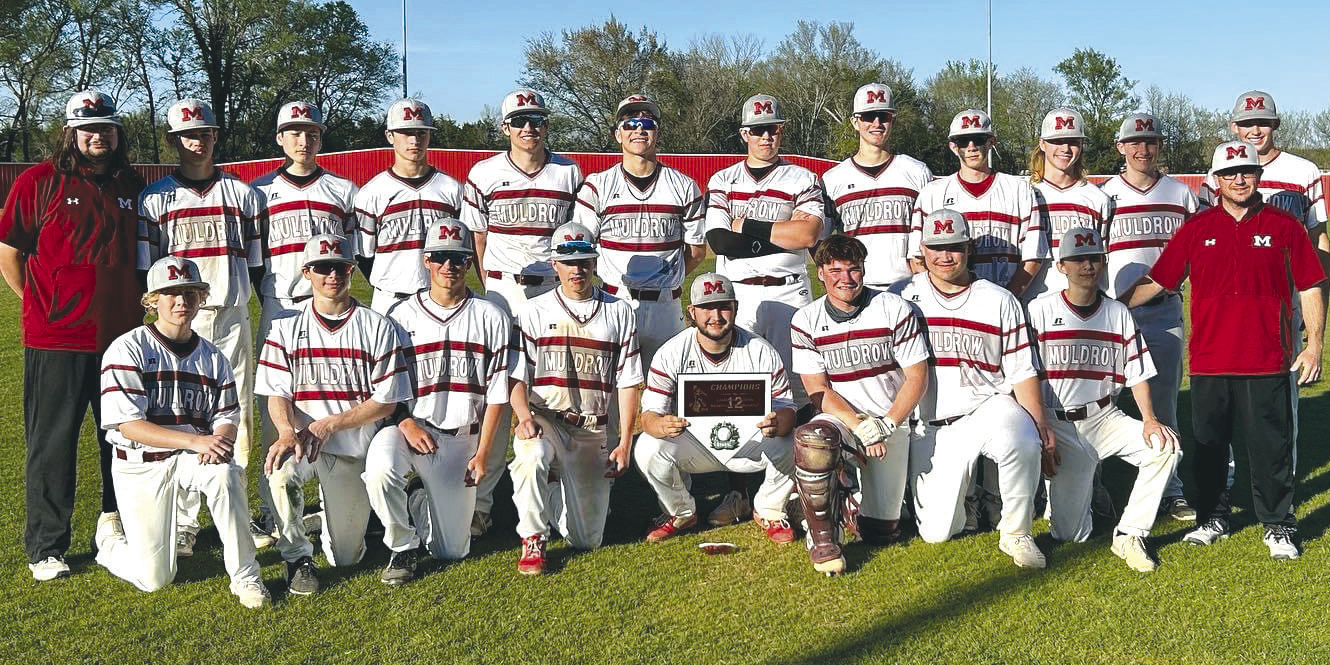 Muldrow baseball
Bulldogs top Stuart to win Wetumka tourney
WETUMKA — Muldrow's high school baseball team defeated Class B No. 15 Stuart 13-7 Saturday to win Wetumka's Cameron Osborn Memorial Tournament.
Wetumka is located about 25 miles southwest of Henryetta.
The Class 4A Bulldogs (9-9 overall) started tournament play Thursday with a 5-3 win over Konawa, before beating Wetumka 14-1 Friday in a semifinal contest.
First-year Muldrow head coach Zane Rose was proud of his team's performance at the tournament.
"First off, real proud of the kids," Rose said. "They played great.
"In the first game against Konawa, we had one of those games that everything we hit was at them, and they had a bunch drop in that weren't really hit hard. But somehow we battled through and pitched it well and just came away with the W. Jonah Claborn started the Konawa game, and Reid Sutton relieved him and got the save.
"We hit it real well against Wetumka. Had a freshman (Hayden McKinster) come out and throw a great game, and only gave up two hits. Hayden has pitched well for us all year, and he's pretty much a pitcher-only right now, but he's thrown a lot of good games for us. It was a well-pitched game, and we hit it well and did about everything we could right against them.
"In the championship game, we played one of those good fall-spring schools (Stuart). It was a battle all the way through. Brought in Reid Sutton to close it out (Colton Pulliam started the game), and got a couple of ground balls and a strikeout in the last inning and came away with the tournament championship.
"Colton Pulliam had a couple of real big hits against Konawa, and I think Reid Sutton went 9 out of 11 or 9 out of 12 for the whole tournament. He was smoking it all over the field and had a great tournament. Bryson Limore also, and I'm wanting to say he was 6 out of 12 for the tournament, or something like that. He hit really well all three games, and then we all just rattled it around in that second game.
"The third game, the same thing, just put bat on ball and got everything out of it. Sometimes you leave a lot of runners on base, and we didn't in the last game. We got everybody in that we should have got in."
Muldrow seniors Bryson Limore, Cam Matthews and Mason Osborne will be honored at 4 p.m. Friday, and the Bulldogs will take on Will Rogers at 4:30 p.m.