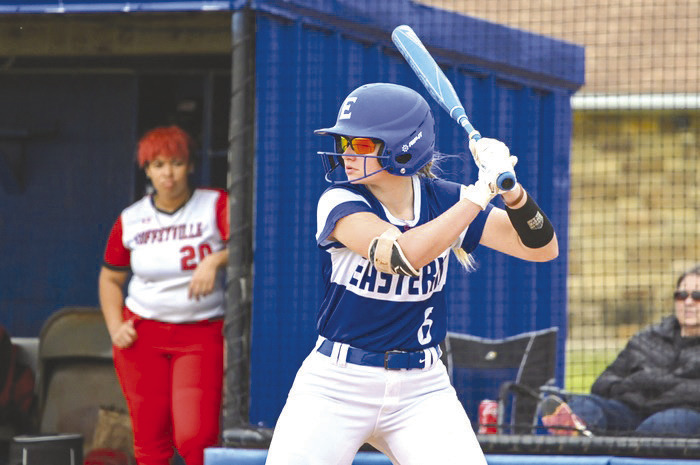 College softball
Wells receives second NJCAA Region 2 Player of the Week award
Former Vian High School softball and basketball standout Greenlee Wells was recently named National Junior College Athletic Association Region 2 Player of the Week for the second straight week.
Wells, a freshman at Eastern Oklahoma State College in Wilburton, was named Player of the Week for weeks 5 and 6. The third baseman is the first Eastern softball player to win the honor this season.
Through 31 games this season, Wells has a .441 batting average with nine home runs, 44 RBIs and 29 runs scored.
In Week 6, Wells hit for a .478 average with five home runs, 15 RBIs and eight runs scored.