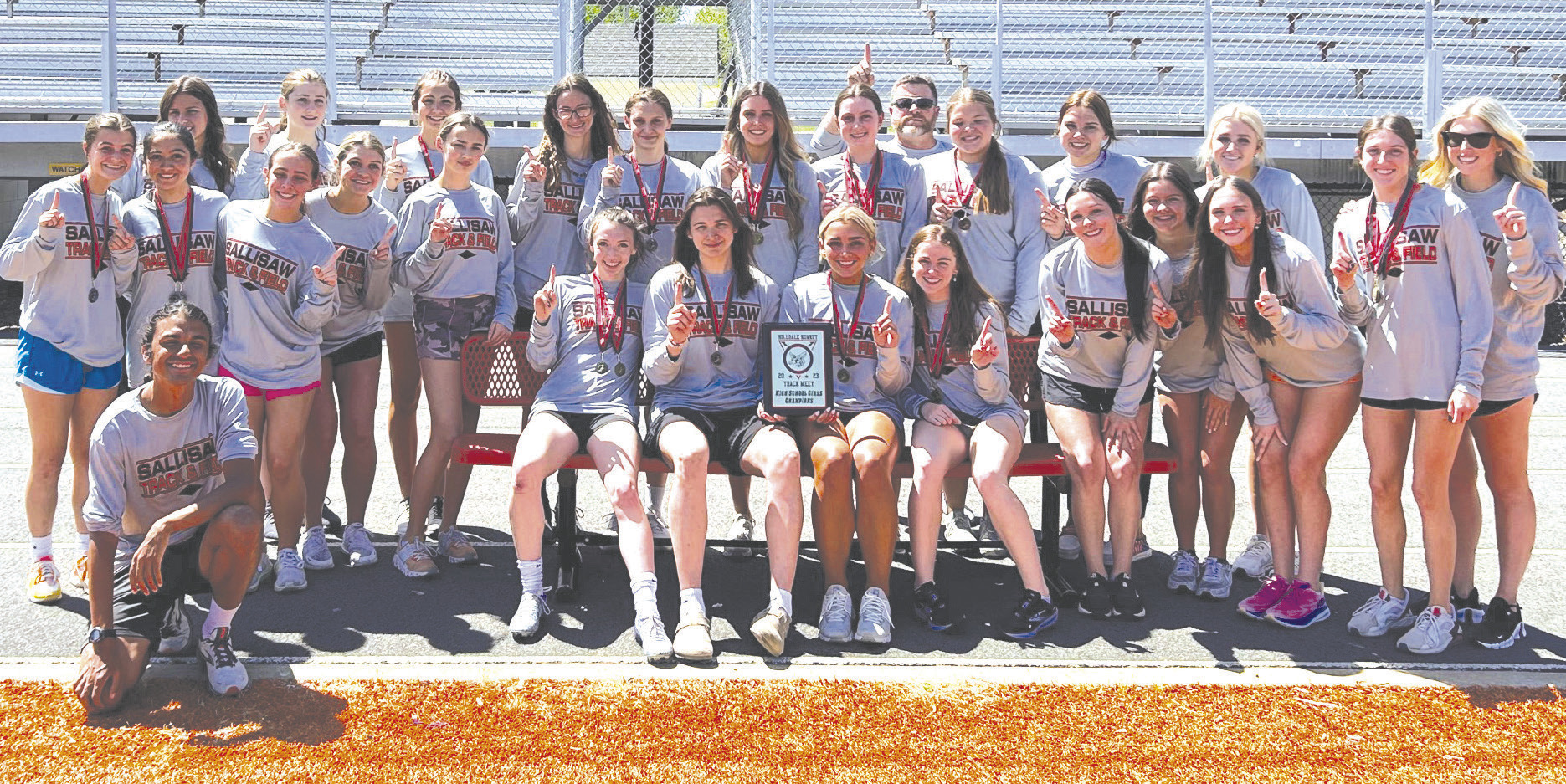 Sallisaw track and field
Sallisaw girls first at Hilldale Meet, Muldrow boys 3rd
The Sallisaw girls' track and field team won the girls' division last Friday at the Hilldale Hornet High School Track and Field Meet in Muskogee while the Muldrow boys' placed third in the boys' division.
Roland, Vian, Central and Gore also competed at last week's meet.
County athletes taking home first-place medals were Sallisaw's Sim Kilpatrick (long jump and 100m dash), Muldrow's Trenden Collins (high jump and 400m dash), Roland's Haven Freeman (100m dash and 200m dash), Sal's Abby Kate Qualls (long jump) and Muldrow's Zackery Parker (110m hurdles). The Sallisaw girls' 4x100m and 4x200m relay teams also placed first.
The Lady Diamonds won the girls' division with 115 points and Oktaha finished second with 64. County schools Roland and Gore (20 points each), Muldrow (19), Central (11) and Vian (5) also registered points at the meet.
The Bulldogs scored 71 points in the boys' division to place third and Wagoner (107) was the boys' champion. County schools Sallisaw (47 points), Central (18), Gore (11) and Roland and Vian (6 each) also recorded points at the meet.