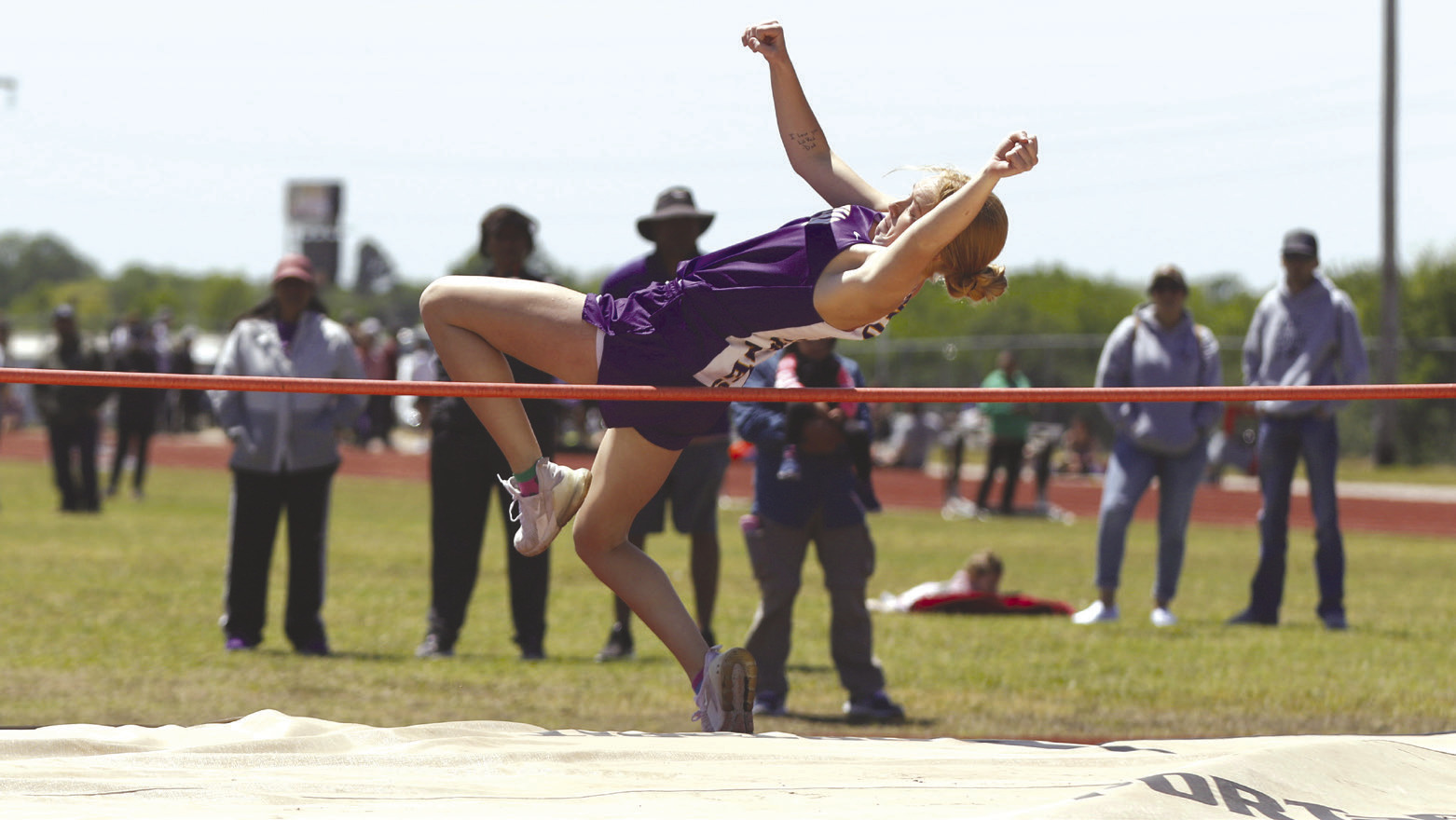 High school track and field
Several local tracksters qualify for state meets
Several local tracksters qualified for this week's state track meets by finishing in the top 3 of their respective events at Saturday's regional meets or as additional qualifiers.
Sallisaw and Muldrow's Class 4A state track meet and Roland's 3A state meet will be held at Ardmore High School and Vian, Gore (both 2A) and Webbers Falls (A) will travel to Western Heights High School in Oklahoma City for their state meets.
The state track meets are scheduled for Friday and Saturday and are slated to begin at 9:30 a.m. each day.
SALLISAW
The Lady Diamonds' individual state qualifiers are Abby Kate Qualls (second in long jump and 100m dash), Kelsey Merrill (third in 100m dash), Kayli Macon (third in 200m dash) and Ellie Martin (third in high jump and fifth in long jump). Sallisaw's 4×100 (second) and 4x200m relay (third) teams also qualified.
The Black Diamonds' state qualifiers are Sim Kilpatrick (second in 100m dash, first in 200m dash and first in long jump) and the 4x100m relay team (fourth).
MULDROW
Muldrow's Zackery Parker and Trenden Collins qualified in four events apiece for the 4A state meet. Parker won the 300m hurdles and the long jump and placed second in the 110m hurdles and the high jump. Collins, the defending 4A state high jump champion, won the 200m dash and the high jump and was an additional qualifier in the long jump and the 400m dash after finishing fourth and fifth, respectively, in those events.
The Bulldogs' Teaguen Collins was an additional qualifier in the high jump after posting a fourth-place finish.
The Lady Bulldogs' Carmen Fields placed second in the discus.
ROLAND
Roland's Addison Cole and Davohn Hall qualified for this week's Class 3A state track meet.
Cole won the long jump at the 3A regional in McAlester and Hall was second in the long jump and third in the high jump.
VIAN
Maci Smith and Marshal Ross will represent Vian at this week's 2A state track meet.
Smith placed second (4', 10") in the high jump and Ross was third (42', 3.50") in the shot put.
GORE
Gore's relay teams that qualified for this week's 2A state meet were the Lady Pirates' 4x800m relay team (Hallie Kinion, Kennedy Williams, Amelia White and Rayleigh Moore), the boys' 4x800m relay team (Keigan Reid, Aidan Dickerson, Christian O'Connor and Bryson McDuffie) and the boys' 4x400m relay team (Dickerson, O'Connor, Liam Edwards and Journey Shells).
The Pirates' 4x800m relay team placed first and the 4x400m relay team set a new school record.
Gore's individual qualifiers were Liam Edwards in the 300m hurdles, Kennedy Williams in the 400m dash, Hallie Kinion in the 3200m run and Journey Shells in the high jump.
WEBBERS FALLS
The Lady Warriors state qualifiers are Anistyn Garner (first in 400m dash), Bridgette Baer (first in long jump) and the 4x800m relay team.