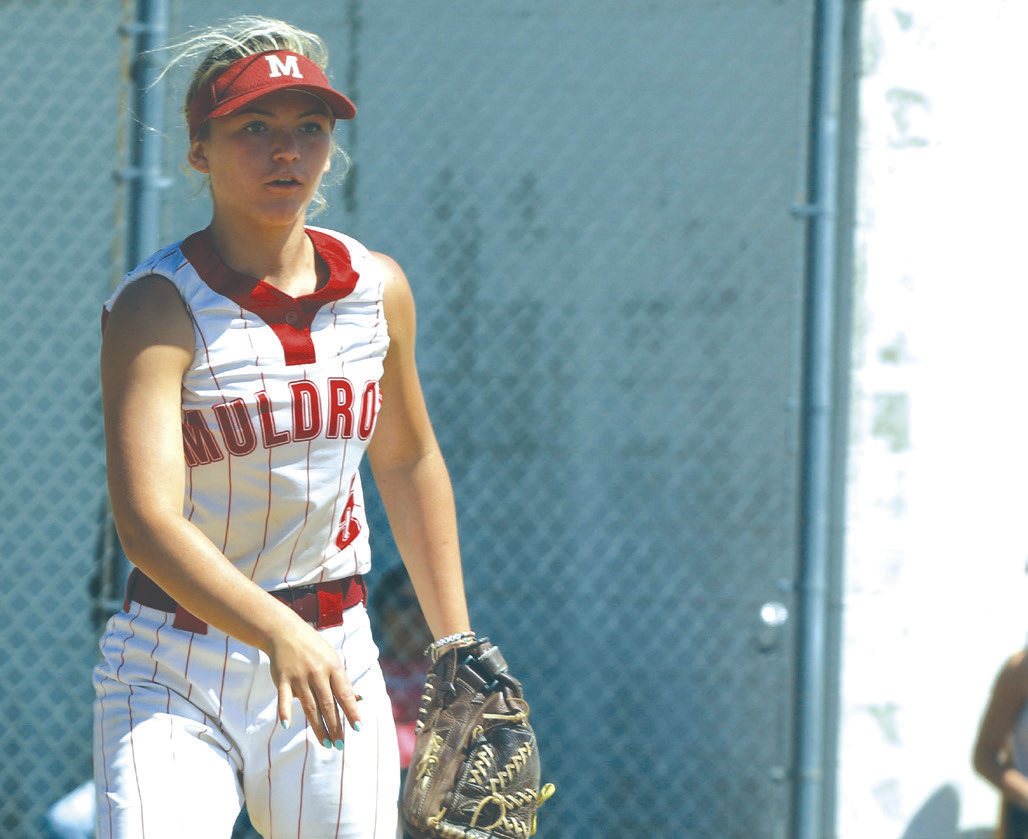 Muldrow slowpitch
Muldrow falls to top-ranked Washington at state tourney
OKLAHOMA CITY — The No. 14 Lady Bulldogs fell 12-2 to top-ranked Washington Tuesday in the Class 5A state slowpitch tournament at USA Softball Hall of Stadium.
Muldrow (16-9 overall) scored its runs in the fourth inning. After Danica Tune and Lani Israel reached on base hits Tune scored on Kaydance Young's single and Amaya Duran's base hit sent Israel home.
Washington (37-3) registered its first run in the opening inning before adding five apiece in the third and fourth frames and one in the fifth.
Cailey Grinstead handled the pitching chores for the Lady Bulldogs.
Despite the loss Muldrow head coach Jana Armer said the future looks bright for the Lady Bulldogs, who were making their first state tournament appearance since 2016.
"Of course it was a tough first-round game playing Washington," Armer said. "They were at that point 37-3 but we still felt like we held our own for several innings. We just had one bad inning and it was enough for them to get out there ahead of us and beat us but still extremely proud of the girls. We have nine of our 10 starters coming back so we're looking for this to hopefully be a tradition that we get to get up there and play in the state tournament."
Grinstead, Tune and Jaydin Dean all went 2 for 2 at the plate for the Lady Bulldogs against Washington, Armer said.
Second-seeded North Rock Creek ((38-2) upended Washington 6-5 in the title game Tuesday night.