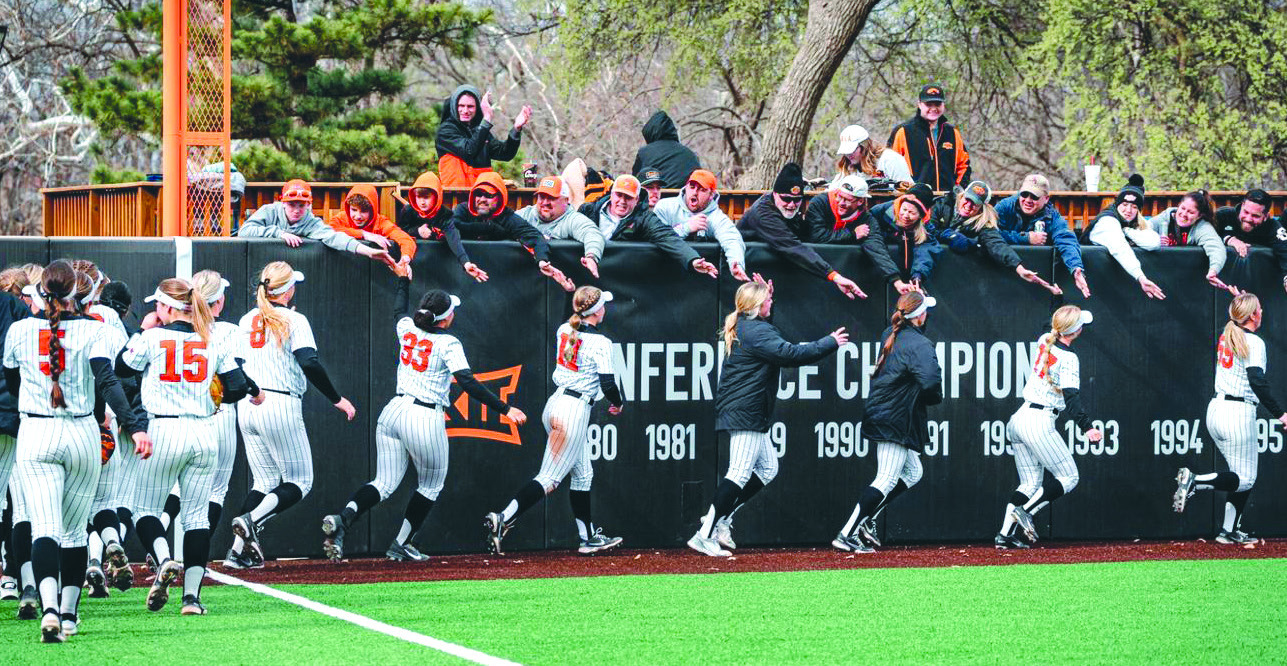 OSU softball
Cowgirls receive No. 6 national seed in NCAA tourney
STILLWATER – The Oklahoma State softball team was announced as the No. 6 national seed in the 2023 NCAA Tournament. The Cowgirls host Wichita State, Nebraska and UMBC in the Stillwater regional played in Cowgirl Stadium this weekend.
Action starts Friday at 3 p.m. CT when the Cowgirls take on UMBC. Nebraska and Wichita State are scheduled to meet at 6 p.m. CT.
Should OSU (41-14 overall) advance through the regional, then the Cowgirls would host the winner of the Fayetteville regional that includes No. 11 seed Arkansas, Oregon, Notre Dame and Harvard in a bestof- three super regional the following weekend with a spot at the Women's College World Series on the line.
This marks the fourth consecutive season in which Oklahoma State earned the right to host an NCAA Regional and the third straight season in which the Cowgirls secured a top-eight national seed. In each of the three previous seasons, OSU advanced to the Women's College World Series.
This is OSU's seventh consecutive trip to the NCAA Softball Championship and its 25th appearance all time. Seven consecutive trips to the NCAA tournament is the second-longest streak in program history, trailing only the record mark of 11 set from 1988-98.
Stillwater Regional Ticket Information Oklahoma State softball season ticket holders have until Sunday, May 14, to pay for tickets in their Paciolan account. You should have received an email last week stating your invoice/renewal application was ready. Cards will be charged Monday morning. Failure to renew the application for softball postseason will lead to losing locations.
Any remaining all-session ticket locations (reserved or bleacher) go on sale to the public starting at 12 p.m. on Tuesday, May 16. Any unsold locations and standing room only tickets will be available on a single session basis at the ticket hut beginning one hour prior to first pitch of each game. Single-game prices are $15 for bleacher seats and $10 for standing room only.
For season-long coverage of Oklahoma State Softball, visit okstate.com and follow @CowgirlSB on Twitter and @osusoftball on Instagram.