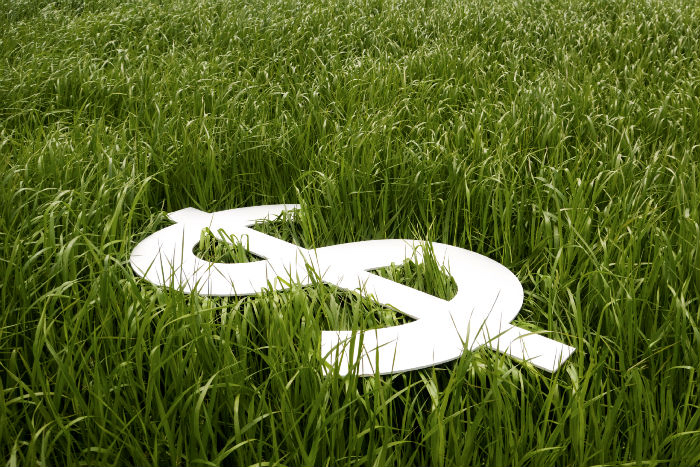 Agriculture
June 15, 2023
Land value update
The 2022 market value of agricultural land in Oklahoma increased by 10% over the prior year to an average of $2,859 per acre, according to the latest Oklahoma land value study completed by the OSU Department of Agricultural Economics.
The Oklahoma farm real estate markets continued to increase in 2022, but the strength has eased from the stellar performance back in 2021 (26%). The land markets have faced headwinds from higher interest rates, elevated production expenses and drought concerns. Fortunately, higher commodity prices offset some of these negative effects and kept profit opportunities within reach at least for some producers. The markets remained active due to purchases for operation expansion by active producers, the financial health of current owners and as a hedge against inflation. Relatively high commodity prices helped the financial position of many operations despite rising input expenses and drought concerns. As a tangible investment to hedge against inflation, many operators turned to agricultural land markets as long-term investments, especially considering recent asset appreciation.
Cropland held mostly steady last year in comparison to a 33% gain in 2021. The prices of several key grain and fiber commodities have retracted from historically high levels, and production costs remain elevated, putting downward pressure on profit margins. This has tempered the outlook for liquidity and farm income going forward. Drought conditions in the northwestern quadrant of the state also pressured earnings and the ability to competitively bid for land up for sale.
In contrast, statewide pastureland values grew 9% during 2022, about half of the 21% gain in 2021. Pastureland real estate markets have shown consistent growth since the 2009 recession. Despite the challenging conditions for cow-calf producers given last year's forage conditions, hay costs and herd liquidations, the outlook appears promising for improved returns for 2023 and next year given the strength in the cattle markets. Of course, much depends on forage conditions and hay availability. Pastureland demand has also benefited from strong recreational influences from both active producers and outside investor interests.
Agricultural land has historically been considered a "storehouse of value," since it is a tangible asset whose derived value comes from meeting basic human needs such as making a livelihood, living a lifestyle or just having pride in ownership. While these are important drivers and can be somewhat speculative in nature, the value of farmland is mostly determined by its earning potential.
With the drop in commodity prices and continued high production costs, lenders surveyed by the Federal Reserve Bank of Kansas City expect a moderation in farm income and reductions in producer liquidity. Certainly, the increase in interest rates is having a significant impact on farm borrowers, especially those who debt finance real estate purchases.
Drought remains a concern in many areas of the state, despite recent rains. I expect rather modest gains in the land markets for the remainder of 2023, given the current economic fundamentals. Obviously, a situation that bears watching.