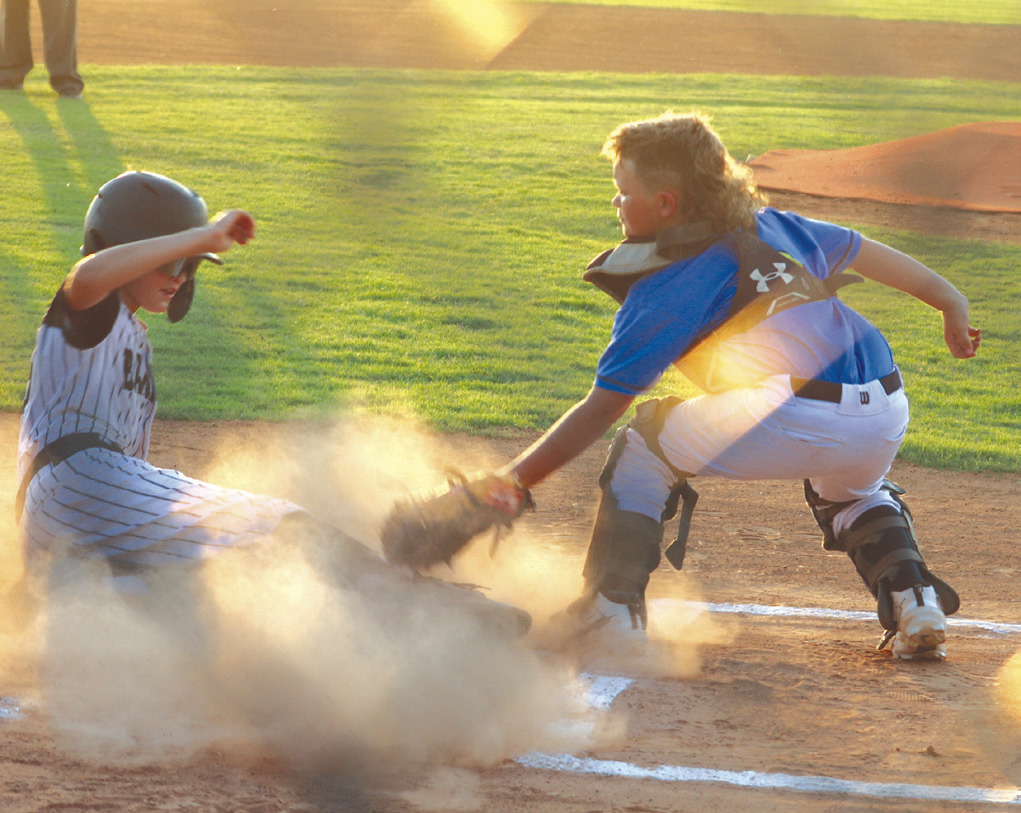 OK KIDS REGIONAL TOURNAMENT
Sallisaw Biscuits facing elimination in regional tournament
The Sallisaw Biscuits age 10-and-younger baseball team is facing elimination the rest of this week in the 2023 OK Kids Age 10-and-Younger Regional Tournament, taking place at the Sallisaw Sports Complex.
After winning their opener Tuesday by forfeit over the Checotah Express who had to drop out due to lack of players, the Biscuits suffered an 18-2 loss to the Stigler Bandits in the winner's bracket semifinals Wednesday night.
The Biscuits were slated to face the Poteau Oklahoma A's in Thursday afternoon's loser's-bracket quarterfinals, needing to win that game and get two victories Friday night to advance to Saturday afternoon's regional title game. If they do, the Biscuits automatically will qualify for next week's OK Kids Age 10-and-Younger State Tournament which will begin Monday in Weatherford as both the regional champions and regional runners-up qualify for state.
In Wednesday night's loss to the Stigler Bandits, the Biscuits fell behind 2-0 in the first inning, but they cut their deficit in half on a two-out RBI single by Tripp Casebolt, scoring Tayson Ruminer, to make it 2-1 after an inning. However, it was all Bandits after that as Stigler scored four runs in the second inning, three runs in the third inning and eight runs in the fourth inning to take an 18-1 lead. The final run for the Biscuits scored on a wild pitch in the fourth inning as Luke Hilgendorf came in from third base. Stiller pitcher Jayce Bray threw a two-hitter as the only Biscuits getting hits were Casebolt on his first-inning RBI single and Brennan Kelsey who hit a lead-off single in the second inning. Keelan St. John took the loss.