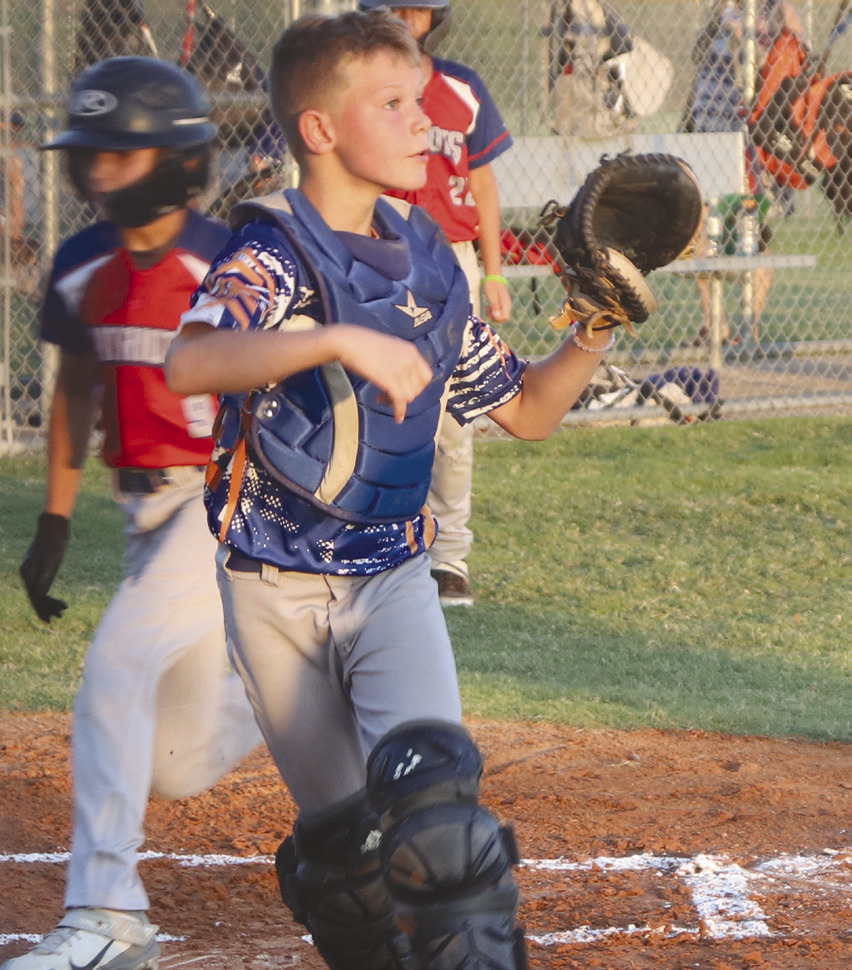 OK KIDS REGIONAL TOURNAMENT
Season ends for Sallisaw Bombers in regional tournament
The season came to an end for the Sallisaw Bombers age 10-and-younger baseball team Wednesday afternoon after suffering their second loss of the 2023 OK Kids Age 10-and-Younger Regional Tournament, which is taking place this week at the Sallisaw Sports Complex.
After the Bombers suffered a 15-1 loss to the Talihina Patriots on Tuesday night, they were eliminated from the tournament with a 15-2 defeat at the hands of the Poteau Oklahoma A's.
In Tuesday's loss to the Patriots, Talihina scored five runs in each of the first two innings as the Patriots sent all nine batters to the plate in each frame to take a 10-0 lead.
The lone run for the Bombers scored on Hudson Gann's RBI groundout, scoring Waylon Giles to cut their deficit to 10-1, but that was as close as they got.
The Patriots put away the game with single runs in each of the third and fourth innings and a three-run fifth inning.
Jonathan Bush had the only hit for the Bombers as he got a two-out triple in the third inning.
Colt Sides took the loss. In Wednesday's season-ending loss to the Oklahoma A's, things started well as they scored twice in the first inning as a wild pitch and a RBI grounder by Gann put the Bombers ahead 2-0, but from there it was all Oklahoma A's.
The Poteau team scored three runs in the first inning to take the lead for good at 3-2 after an inning. The Oklahoma A's put the game into run-rule status with a four-run third inning and an eight-run fourth inning.
The Bombers were three-hit as Sides got a lead-off single in the opening inning and Bush had a one-out, first-inning single — and both came around to score the Bombers' two runs that inning. The third hit was a lead-off double by Sides in the third inning.
Sides suffered the loss.