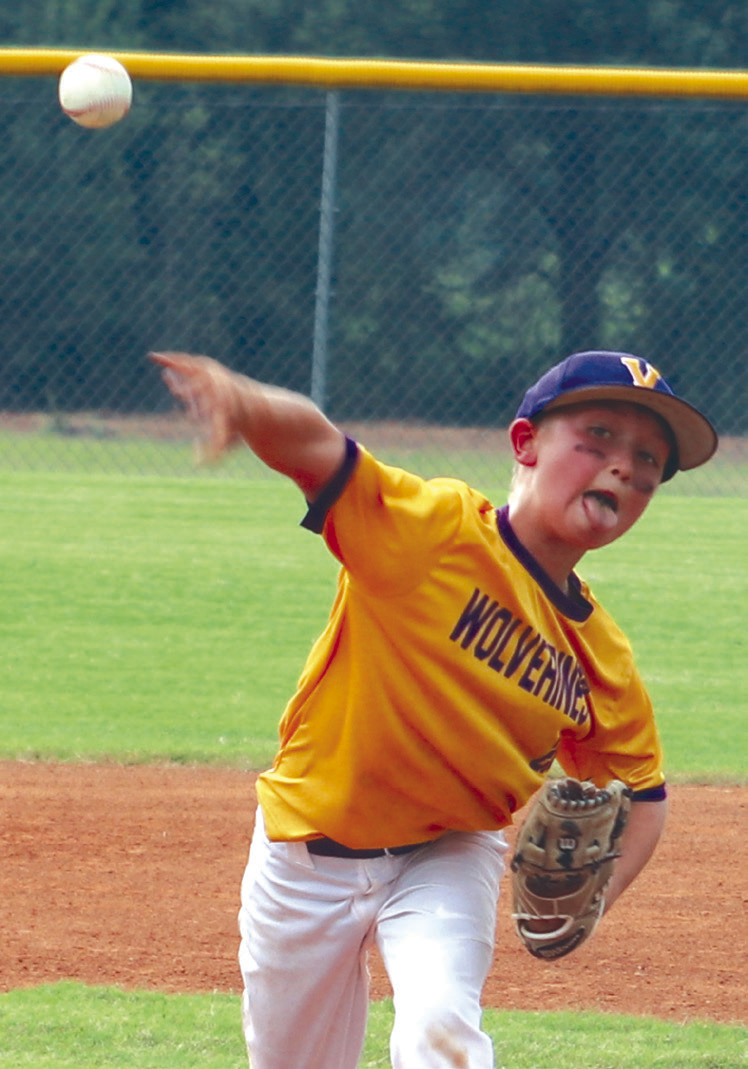 OK KIDS REGIONAL TOURNAMENT
Vian Wolverines split first 2 games in regional tournament
The Vian Wolverines age 10-and-younger baseball team split its first two games in the 2023 OK Kids Age 10-and-Younger Regional Tournament, which is taking place this week at the Sallisaw Sports Complex.
After suffering a 22-1 loss to the Stigler Bandits Tuesday afternoon, the Wolverines staved off elimination by holding off the Heavener Bombers by a score of 4-3 in Wednesday afternoon's loser's-bracket game.
The Wolverines were still facing elimination Thursday night as they faced the Talihina Patriots in the loser's bracket quarterfinals. The Wolverines needed to win Thursday night's game and twice on Friday to reach Saturday afternoon's regional title game. If they do, they automatically will qualify for next week's OK Kids Age 10-and-Younger State Tournament which will begin Monday in Weatherford as both the regional champions and regional runners-up qualify for state.
In Wednesday afternoon's win over the Heavener Bombers, the Wolverines rallied from a 2-1 fourth-inning deficit with a three-run fourth inning, highlighted by an RBI single by Tripp Sumpter, an RBI fielder's choice by Creede Prior and an RBI single by Johnny Crutchfield, to put Vian ahead 4-2 after four innings.
The Bombers tried to rally in the fifth inning, scoring once, but starting pitcher Laken Pack got the last three batters out, including two by strikeouts, to preserve the complete-game victory. Pack recorded four strikeouts and scattered three hits.
After the Bombers scored once in the first inning, the Wolverines tied the game at 1 on a wild pitch that scored Pack, who led off the frame with a triple.
For the game, Pack tripled, Beau Hofstetter singled and scored once, Sumpter had an RBI single and scored once and Crutchfield had an RBI single.
In the loss to the Stigler Bandits, the Bandits erupted for 19 runs in the second inning as they sent 23 batters to the plate to put away the game.
The Wolverines were no-hit by Stigler's pitching combination of Blaine Zachry and Colton Durfey. Zachry got the win, fanning four batters, while Durfey got three Ks for the three outs of the third inning after the first two Vian batters reached base.
Bronc Sumpter took the loss for the Wolverines.