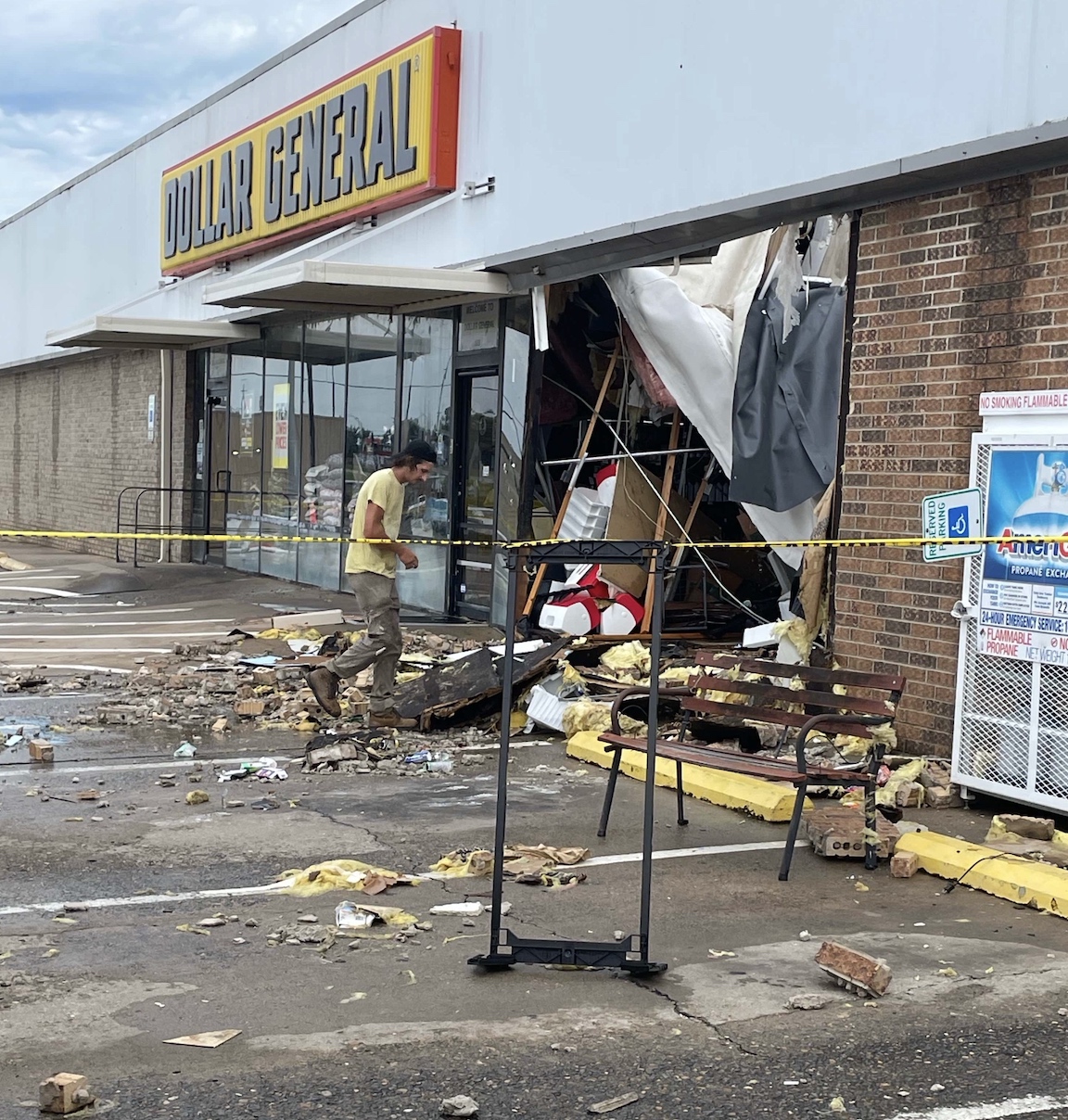 A: Main, Main, News
July 13, 2023
BREAKING NEWS
Sequoyah County picks up after the storm
The store front of Roland's Dollar General store was shattered by early Friday morning's storm that blew threw eastern Sequoyah County.
The Roland Fire Department reported the storm wreaked havoc in the area, and asked motorists to avoid roadways that were covered in water and to be attentive due to some trees being partially in the roadways.
Meanwhile, some homes in the Roland vicinity sustained damage to roofs, porches and outbuildings.