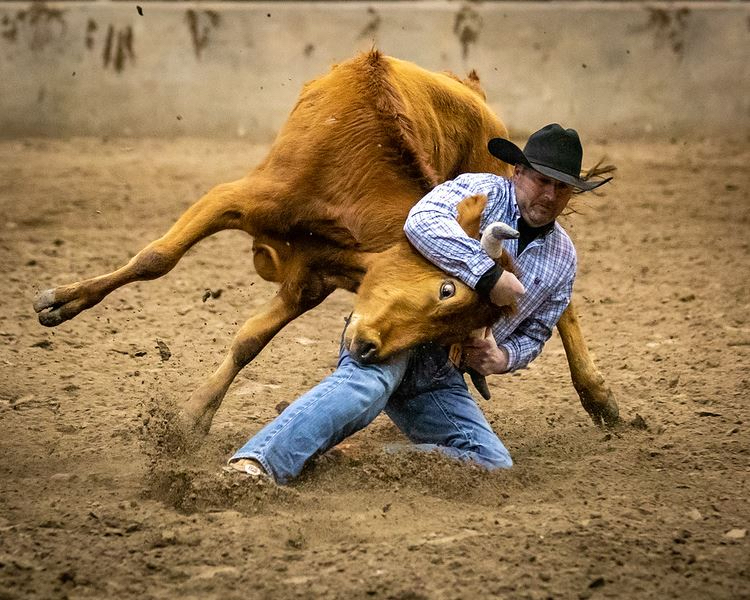 51st annual Garrison Creek Riders Rodeo starts 2-night run tonight
The 51st annual Garrison Creek Riders Rodeo will begin its two-night run at 7:30 p.m. today and Saturday at the Garrison Creek Riders Rodeo Arena, located three miles west of Roland, or a mile east of Muldrow, on U.S. 64.
"I'm pretty excited," Rodeo Organizer Wesley White said. "I've been trying to get it ready all this week. I took a vacation to work on it all week. We've been working on it off and on for about the last four months."
Admission will be $10 for adults ages 13 and older, $5 for ages 6-12 and ages 6 and younger are free.
Each night, action will begin at 7:30 p.m. with mutton busting, followed by all the other regular events beginning at 8 p.m. — bareback riding, steer wrestling, calf roping, barrel racing, junior barrels, bull riding, team roping, saddle bronc riding, ladies breakaway roping and ranch bronc riding.
"Usually we run anywhere from 350 to 370 participants for the two-day show," White said. "We just want to tell everybody to come out and see us. This is the best 'Little Rodeo' in the area, so bring the family and enjoy the show."
White said that show/dance will have The Libby Starks Band performing.
"The dance will take place Saturday night after the last bull bucks," White said.
White is hoping that the same thing that has happened 15 times will occur once more — have the "Little Rodeo" earn yet another "Rodeo of the Year" award, which is bestowed from the Cowboy Regional Rodeo Association (CRRA).
"Hopefully, we'll get 'Rodeo of the Year' again," he said.
White said there are three different governing bodies involved in this annual event — CRRA, the American Cowboys Rodeo Association (ACRA) and American Roughstock Association (ARA).
White said that the longevity of this annual event goes back to all the organization's staff.
"It's just goes back to all the people who work down here with big hearts and just want to see it keep going," he said.
One concerns White does have is will Mother Nature cooperate, especially the way she came through Roland a week ago. As of Thursday morning, the latest forecast showed at 40 percent chance of rain at 11 p.m. Thursday, a 50 percent chance of rain at 2 a.m. Friday and a 30 percent chance of rain at 5 a.m. Friday.
"Hopefully, we won't have any more storms," he said.
For questions or further assistance, visit the Garrison Creek Riders' Facebook page or call White at (918) 315-8430, Mike Howard at (918) 461-6523 or Ronnie Osborne at (918) 774-6416.