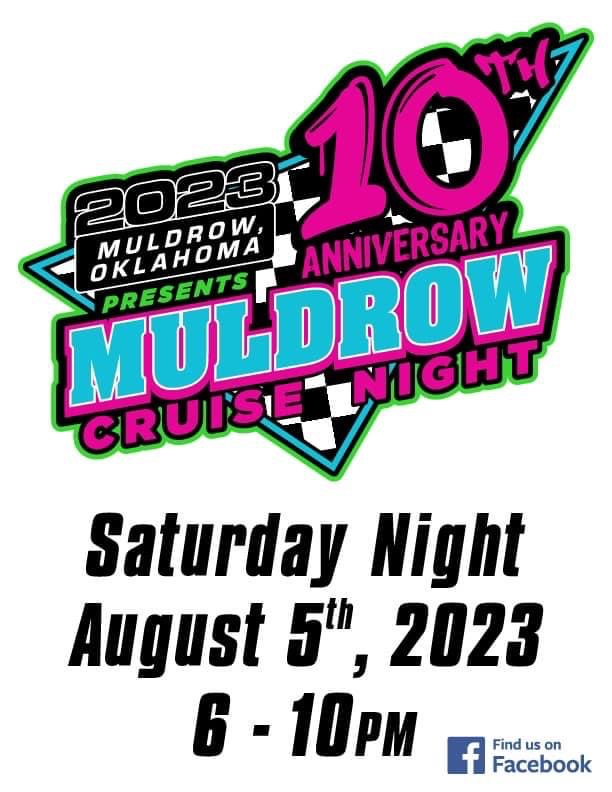 Lifestyle, News
July 26, 2023
Cruise Night is Aug. 5
Muldrow has slated its official 2023 Cruise Night from 6 to 10 p.m. Aug. 5, with a slight change from last year's cruise – there will be no burnouts allowed this year.
The event, coordinated by Rick Russell since 2014, has always included burnouts, which provide great entertainment. However, some have pushed the limits in recent years, leaving town officials frowning on the abundant amount of black marks left on city streets.
Organizers said they wish to remind everyone that most cruises never...