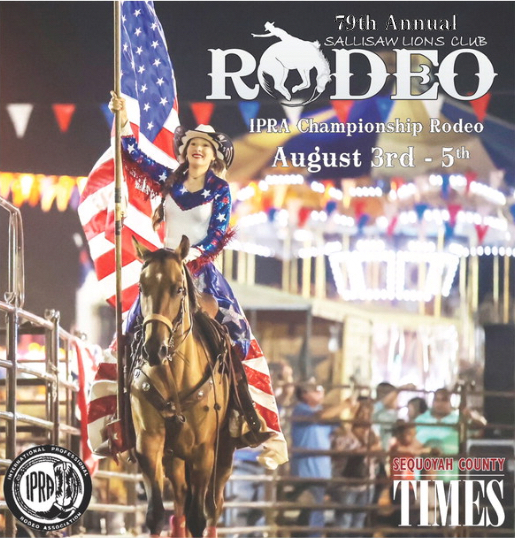 A: Main, Entertainment, Main, News
July 27, 2023
SALLISAW LIONS CLUB RODEO
79th annual Sallisaw Lions Club Rodeo will begin Thursday
We're approaching the first week of August, so you all know what that means. It's rodeo time!
The 79th annual Sallisaw Lions Club Rodeo will begin Thursday and end its three-day run that following Saturday.
"It's always a lot of work this time of the year," Sallisaw Lions Club Rodeo Chairman Marty Abell said. "It's all coming together. We're starting to get everything lined out. We're ready to get it going. We're looking forward to it."
While the Sallisaw Lions Club has not al...