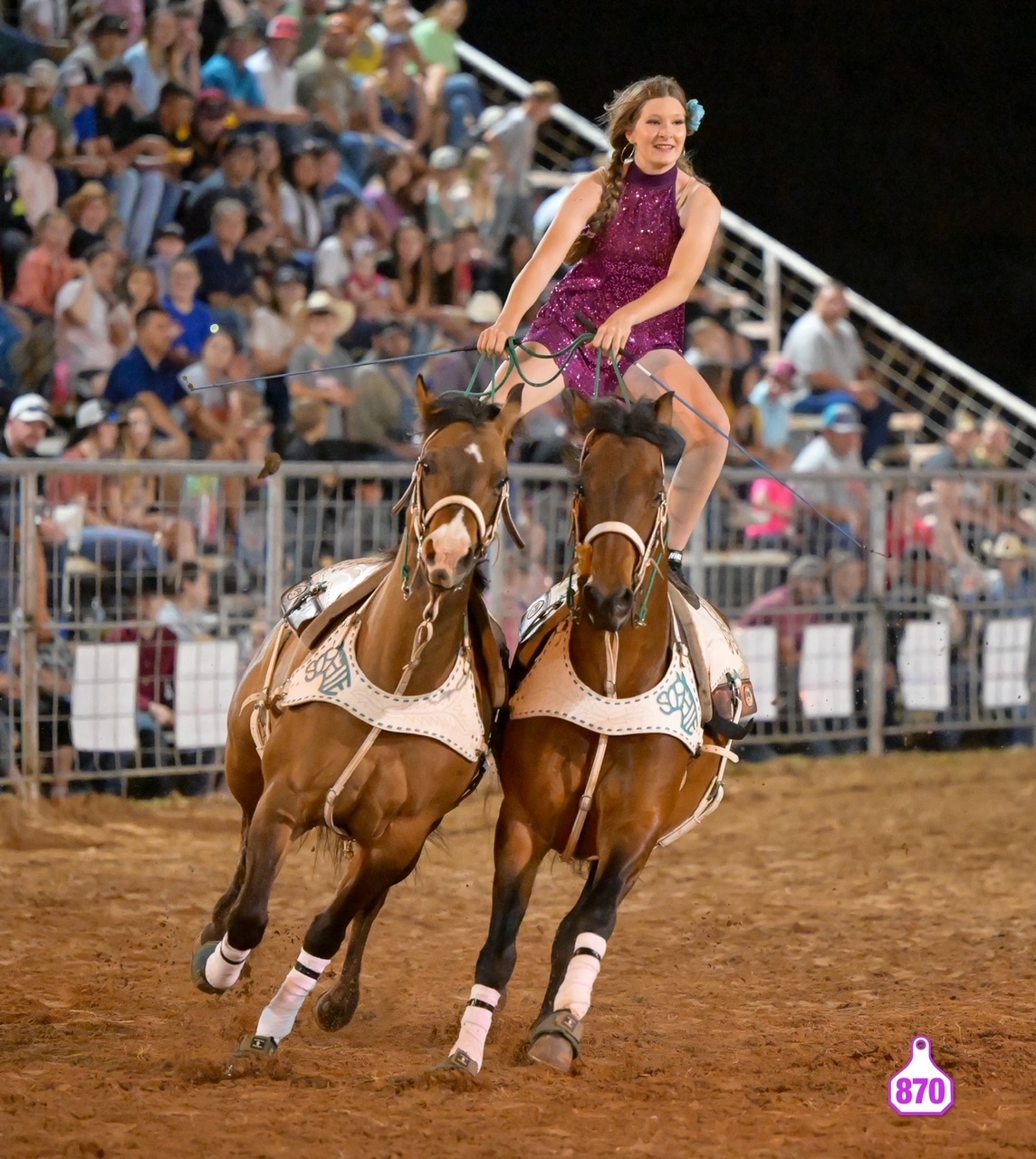 A: Main, Entertainment, Main, News
July 27, 2023
SALLISAW LIONS CLUB RODEO
Stilwell trick horse rider coming down for her 4th Sallisaw rodeo performance
The majority of the 79th annual Sallisaw Lions Club Rodeo performers, along with rodeo announcer Matt McGee and rodeo clown Colten Ulmer, are traveling quite a distance to be at next week's big event. Not so, for Stilwell trick horse rider Sophie Duch.
Such, 15, will once again entertain rodeo fans with her Annie Oakley Wild West Act for the fourth straight year — minus the COVID year of 2020.
"I'm super excited about it," Duch said. "This will be my fourth year (to come). I was there ...