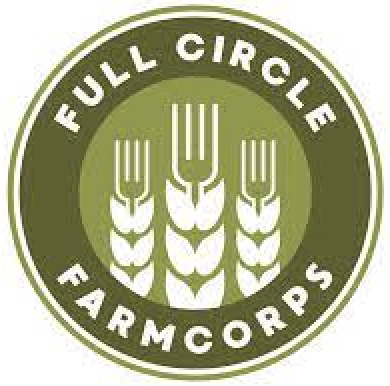 Full Circle FarmCorps awarded more than $200,000 for community gardens
FORT SMITH, Ark. — Full Circle FarmCorps has received a grant of $218,214 from AmeriCorps, the federal agency for national service and volunteerism, through support of Engage Arkansas, the Arkansas state office for national service and volunteerism. The AmeriCorps program is supported by an additional $186,101 in local match dollars from the Arkansas Resource Conservation Development Council and will expand Full Circle FarmCorps' presence in central, western and northwestern Arkansas where it has been providing opportunities for Arkansans since 2019.
Full Circle FarmCorps Service members focus on community and school-based gardens, community outreach, and garden and nutrition education to combat food insecurity. Arkansas ranks among the highest in the country for food deserts, meaning that it can be hard for Arkansans to find access to fresh, nutritious foods. Full Circle FarmCorps aims to combat food deserts by helping community gardens flourish and grow.
"Every county in Arkansas can classify as a food desert. It's important for communities to get out in gardens and learn how to grow fresh produce and learn about the value gardens brings to communities. Full Circle is an awesome opportunity for communities and for service members," Operations Officer Logan Parks explained. "Service members earn a living allowance while serving and an education award after a successful service term, and communities directly benefit from their efforts. This program opens a lot of doors for member's careers, and it's great to see where Full Circle FarmCorps can take someone."
With this funding, Full Circle FarmCorps will leverage the skills and experience of more than 20 AmeriCorps members to provide support and opportunities to help build and take care of community gardens, engage in community outreach efforts, and take part in garden and nutrition education across Arkansas. These AmeriCorps members will participate in direct service roles to combat food insecurities and engage community members through nutrition education. AmeriCorps members bring a variety of skills and backgrounds to Full Circle FarmCorps. Anyone over the age of 18 can serve with Full Circle FarmCorps, no matter their experience in gardening or farming. Full Circle FarmCorps service members have opportunities to grow their career in gardening, leadership, public speaking, education and public service.
Through their service, AmeriCorps members can earn an education award. The AmeriCorps Segal Education Award can be used for paying back student loans or furthering their education. Interested applicants can learn more about AmeriCorps and watch for position listings at www.EngageArkansas.org.
These grants allow organizations to recruit, train and supervise AmeriCorps members who are providing services to support education, disaster services, health, environmental stewardship, economic opportunity and service to veterans and military families. AmeriCorps State and National engages more than 65,000 Americans in intensive service each year. Full-time AmeriCorps members in the AmeriCorps state and national program receive a modest living allowance, health care, childcare and the Segal Education Award. Full Circle FarmCorps partners with nonprofits, community or school gardens, state entities and places of worship to inspire communities to "Farm. Outreach. Teach."
To learn more about Full Circle FarmCorps and what events are coming up, follow @FullCircleFarmCorps on social media.
About Full Circle FarmCorps
The mission of Full Circle FarmCorps is to confront food insecurity and strengthen communities through farming, outreach, and teaching. Service members receive training and orientation to gain skills in nutrition instruction, gardening/farming, professionalism, data collection and evaluation, time management, community engagement and collaboration, volunteer coordination, and cultural competence. Each of these topics are areas highly valued by employers.
About the Arkansas Resource Conservation and Development Council
ARC&D is a long-established, well-funded, project-experienced organization operating under supervisory oversight from the United States Department of Agriculture through the Arkansas Natural Resources Conservation Service. ARC&D is a member of the eight-partner Arkansas Conservation Partnership, which is led by the state NRCS. Focusing on local direction and control through its relationship with county judges and affiliation with local conservation districts, ARC&D provides a statewide structure which allows for continuous growth for Full Circle FarmCorps.
About Engage Arkansas
The Governor's Commission on National Service and Volunteerism, EngageAR is the coordinating entity responsible for inspiring and sustaining civic engagement by supporting local civic services and community education, and promoting partner program opportunities. Engage Arkansas believes local communities know how to solve local problems best. The staff works to develop partnerships within government agencies, municipalities, institutions of education, and the nonprofit and faith-based sector, developing and promoting civic engagement to undergird the services offered through public agencies.
For more information, visit the National Service positions at www.EngageArkansas.org. EngageAR is also on Facebook, Twitter, Instagram, and LinkedIn.
About AmeriCorps
AmeriCorps, the federal agency for volunteerism and national service, provides opportunities for Americans to serve their country domestically, address the nation's most pressing challenges, improve lives and communities, and strengthen civic engagement. Each year, the agency places more than 250,000 AmeriCorps members and AmeriCorps Seniors volunteers in intensive service roles; and empowers millions more to serve as long-term, short-term or one-time volunteers.
Learn more at AmeriCorps.gov.