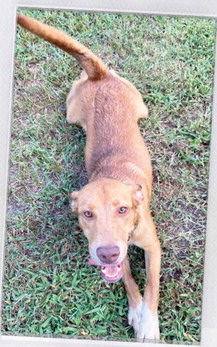 PET OF THE WEEK
Explore Dora
Dora
This beautiful girl loves to go on walks, and play with her much-loved doggie roommate. Dora has a beautiful red coat, and has not been spayed yet.
Give Sallisaw Animal Control Facility a c all at 918-790-7108 to provide her a forever home with your family.
Sallisaw Animal Care Facility
The Sallisaw Animal Care Facility is overcrowded with unwanted pets that have either have been left, dumped or surrendered by their owners.
Sallisaw Animal Control Officer Vickie Wyman said there are currently 26...