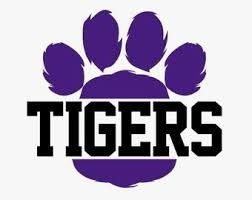 B: Sports
August 17, 2023
CENTRAL FOOTBALL
Tigers welcome Keys for first preseason scrimmage
The Central Tigers will get their first taste of a game-like situation when they entertain the Keys (Park Hill) Cougars for a 6 p.m. football scrimmage tonight at Tiger Stadium.
"We just want to see us be physical on defense," Central coach Jeremy Thompson said. "We're going to go into (tonight's scrimmage) very simple. We're just going to go with our base defense. When we go into this, we want to see physicality, be fundamental in blocking and tackling and playing hard. We want to see what our strengths and weakness are at the moment to see where we're at and improve going into the second scrimmage."
Unlike the other county teams who open their season on zero week next week, the Tigers will have their traditional opener at 7 p.m. Sept. 1 against the Heavener Wolves at Heavener's Harvey Stadium. So, there will be one more preseason scrimmage next Friday night — also at home against Morris at 6 p.m. at Tiger Stadium. Thompson can't express enough the importance of a second tune-up before facing the Wolves to begin the 2023 season.
"It's one more week of practice, and we get another scrimmage under our belts before the scoreboard comes in," he said. "That way, we can be in a little bit better shape going into Week 1. That's the main thing. I know once the games start, you start playing yourself into game shape, but I think it (having a second scrimmage) is big for special teams and on both sides of the football. We want to go into Week 1 mistake free. I feel like this (having a second scrimmage) will help us limit that (mistakes)."
The Tigers cannot wait for tonight to get here.
"They're very excited," Thompson said. "They can't wait to get on the field and hit somebody else. This is the second week of practice. Everybody is ready to turn those lights on Friday nights. It's one of those things that's very exciting around here."