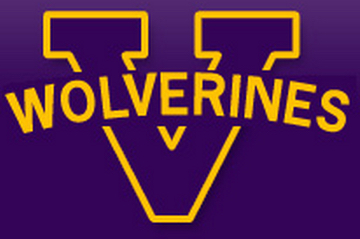 B: Sports
August 17, 2023
VIAN FOOTBALL
Vian visits Sequoyah-Tahlequah tonight for 3-way scrimmage with Checotah
The Vian Wolverines will have one shot — and one shot only — to get things fine-tuned for the season opener at 7 p.m. next Friday at Washington when they hit the road for their lone preseason scrimmage beginning at 6 tonight at Sequoyah-Tahlequah High School. The Checotah Wildcats also will join in to make it a three-way.
"First of all, we need to come out of it healthy," Vian coach Gary Willis said. "That probably goes first. The biggest thing we care about is coming out of this healthy. Then, we need to see the effort be at a high level. We need to have good execution."
While the Wolverines don't want to "give away" any in-depth schemes that will be geared up for the Warriors next week, Willis does want to see two major things tonight.
"We're going to work on executing what we've got in," he said. "I want us to perform at a high-level intensity."
The Wolverines are ready to see somebody other than themselves in practice.
"I probably think the kids are excited to go against somebody other than each other," Willis said.
To Get There — Take Oklahoma State Highway 82 north to West 810 Road. Turn left (west) and to South 504 Road. Turn right (north) to South 500 Road. Turn left (west) and proceed to Sequoyah High School.