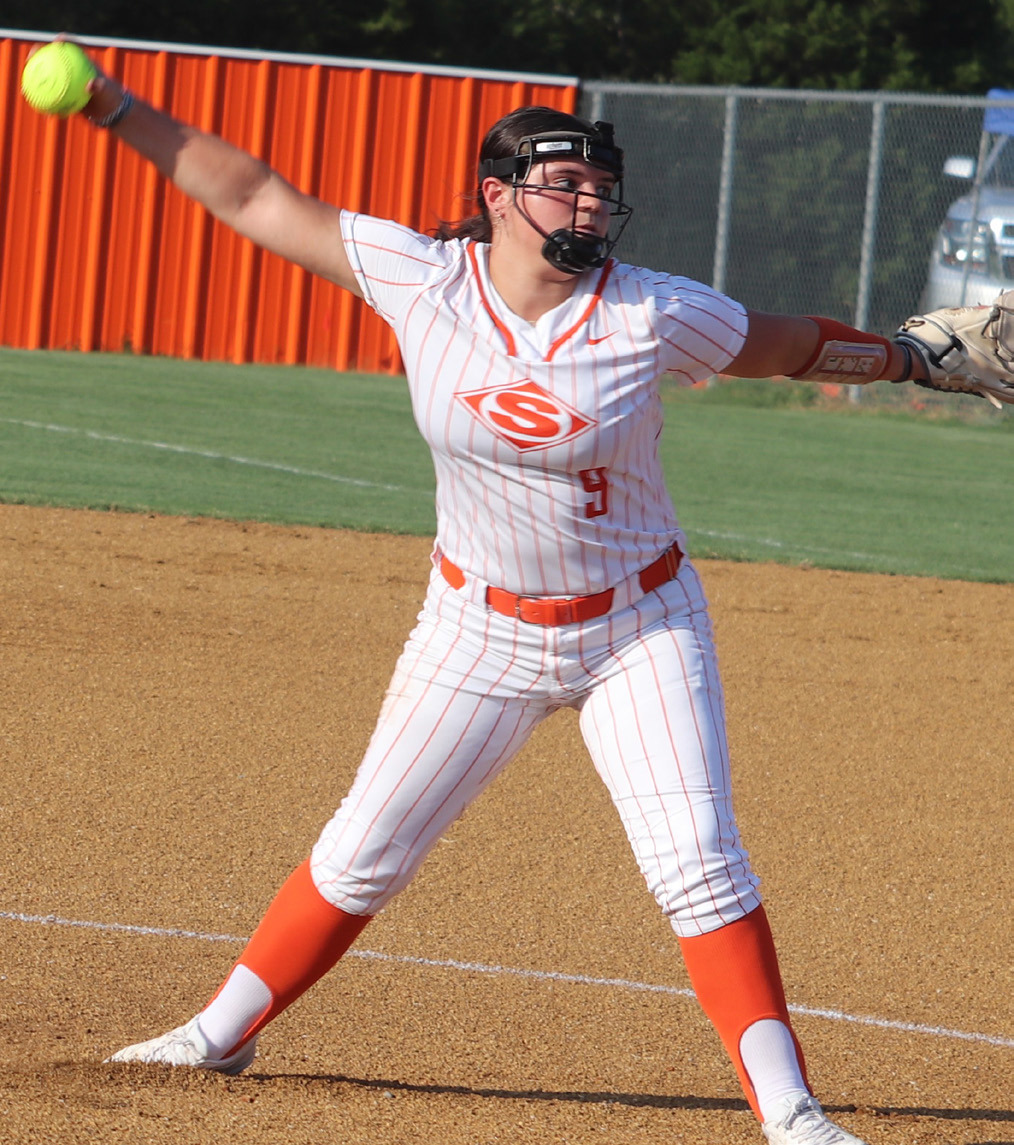 B: Sports
August 22, 2023
SALLISAW SOFTBALL
Sallisaw Lady Black Diamonds drop district home game to Poteau
The good news for the Sallisaw Lady Black Diamonds is they actually had a lead against the Poteau Lady Pirates in their home district game Monday night — that got moved from that afternoon due to the heat.
The not-so-good news was the lead was short lived as the Lady Pirates rallied for a 12-2, four-inning, run-rule victory.
After being shutout by the Poteau pitching duo of Annika Dill and Emma Hackler on Aug. 14 in Poteau, the Lady Black Diamonds (1-8 overall, 0-6 in district play) scored off Dill.
Trailing 1-0 in the first inning, Sallisaw took a 2-1 lead in its half of the frame on an RBI single by Delaney Compton and a sacrifice fly by Channing Wilson. However, the Lady Black Diamonds only had three hits and three baserunners over the final three innings.
Over the final three innings, the Lady Pirates outscored the Lady Black Diamonds 11-0, scoring three runs in the second inning to regain the lead for good at 4-2. After a scoreless third inning, Poteau put the game into run-rule status with an eight-run fourth inning in which 13 batters came to the plate.
In defeat, Compton, Wilson, Sydney Weedon, Emma Lessley and Jaycie Cox all had singles for Sallisaw.
Compton took the loss, going the first one-plus innings. Preslee Jackson went the rest of the way.