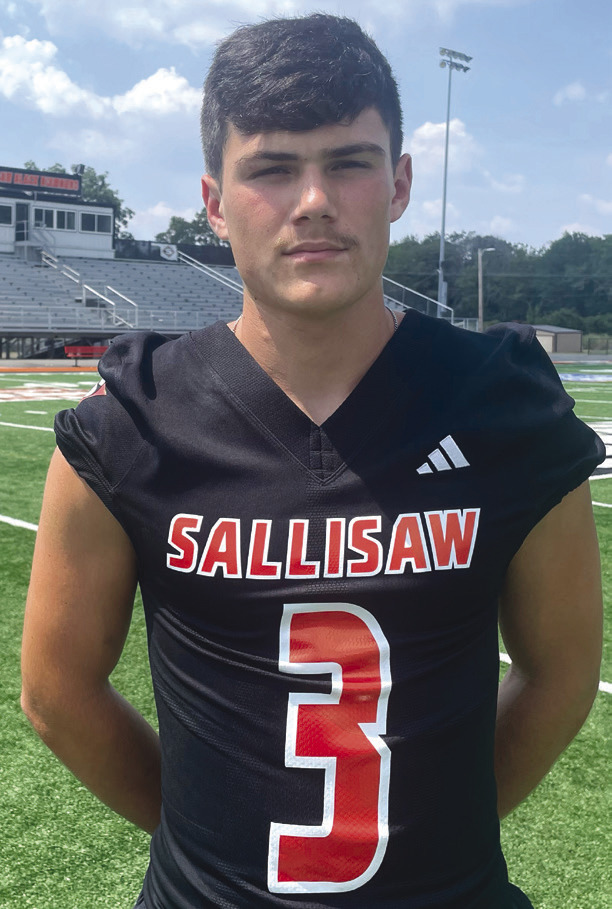 B: Sports
August 24, 2023
SALLISAW FOOTBALL
Sallisaw senior running back anxious to see losing streak end
The last time the Sallisaw Black Diamonds won a football game was Sept. 24, 2021 — beating Tulsa McLain 34-12. It was current senior running back Cole Stephens' sophomore year.
After losing the final six games of the 2021 season and going winless in 2022, Stephens is ready to see the Black Diamonds snap their 16-game losing streak tonight when they entertain the Stigler Panthers at 8 p.m. at Perry F. Lattimore Stadium.
"It's very frustrating," Stephens said. "We've got a locker room full of competitive guys that hate losing, but I think this is the year we have a bunch of people who are fed up with (losing). I think we're going to win some ball games."
Stephens isn't quite sure how to describe what emotions will come over him when the Black Diamonds win for the first time in their last 17 games.
"It's hard to describe what that's going to feel like," the senior running back said. "I think it will not only do a lot for this team, but for the town. It will give the town something to look forward to — giving everybody something to look forward to. I think it will lift everybody's spirits up."
Stephens said when new coach Brandon Tyler was hired in March, a mindset change took place.
"I think it's just the positive attitude in general, and an emphasis on running the ball — establishing a run game to open up that pass game," he said. "I think that's really going to help this year."
Stephens said everyone is ready for not only tonight's game but the 2023 season itself "I'm very excited," Stephens said. "I know it's been another narrative of another coach staff, another year. I truly believe this year is going to be different. The coaching staff is really positive. The results will be shown out on the field."