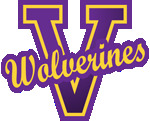 B: Sports
August 24, 2023
VIAN FOOTBALL
Wolverines open 2023 season by facing defending 2A champions
The Vian Wolverines will open the 2023 season with a zero week road game against the Class 2A defending state champion Washington Warriors at 8 tonight. The game originally scheduled for 7 p.m. but was moved back to 8 p.m. due to the heat.
"They have three Division I kids on their offense — for Class 2A football, that's unheard of," Vian coach Gary Willis said. "They are the returning state champions for a reason. They are a very solid football team."
The Wolverines will need to play about as near perfect a game tonight to upset the defending state champions.
"First of all, we have to win the turnover battle," Willis said. "We have to find a way to limit their big plays because they're going to make plays. We have to keep playing when they make those plays. We're going to have to execute and create plays on our own on our offensive side."
The Wolverines had their lone preseason scrimmage on Aug. 17 against Checotah and host Sequoyah-Tahlequah at Northeastern State University. Willis said the big area in which his team needed to fine tune this week was the passing game.
"We'll work on our passing game and incorporate some option to take care of that issue," he said. "We'll try to get something off our base run. The guys played hard the other night. We need to focus on us right now. We're ready to go."
• • •
To Get There — Take Interstate 40 west to I-240 in Oklahoma City. Take I-240 west to I-35. Take I-35 south to Oklahoma State Highway 74 (Goldsby-Washington exit). Take Highway 74 south to Oklahoma State Highway 24. Take Highway 24 south to Washington.