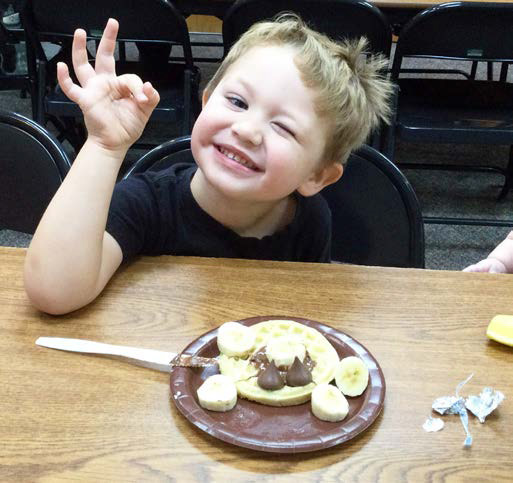 Storytime a hit at the library
Edison Rae was one of the patrons to give a thumbs up to the snack he made himself at Muldrow Public Library during a recent storytime session.
Storytime is offered weekly at MPL and at Stanley Tubbs Memorial Library in Sallisaw for ages 4 and under. It includes a story and a related craft or activity during each session at no cost to participants.
Visit eols.org/events for details.
...