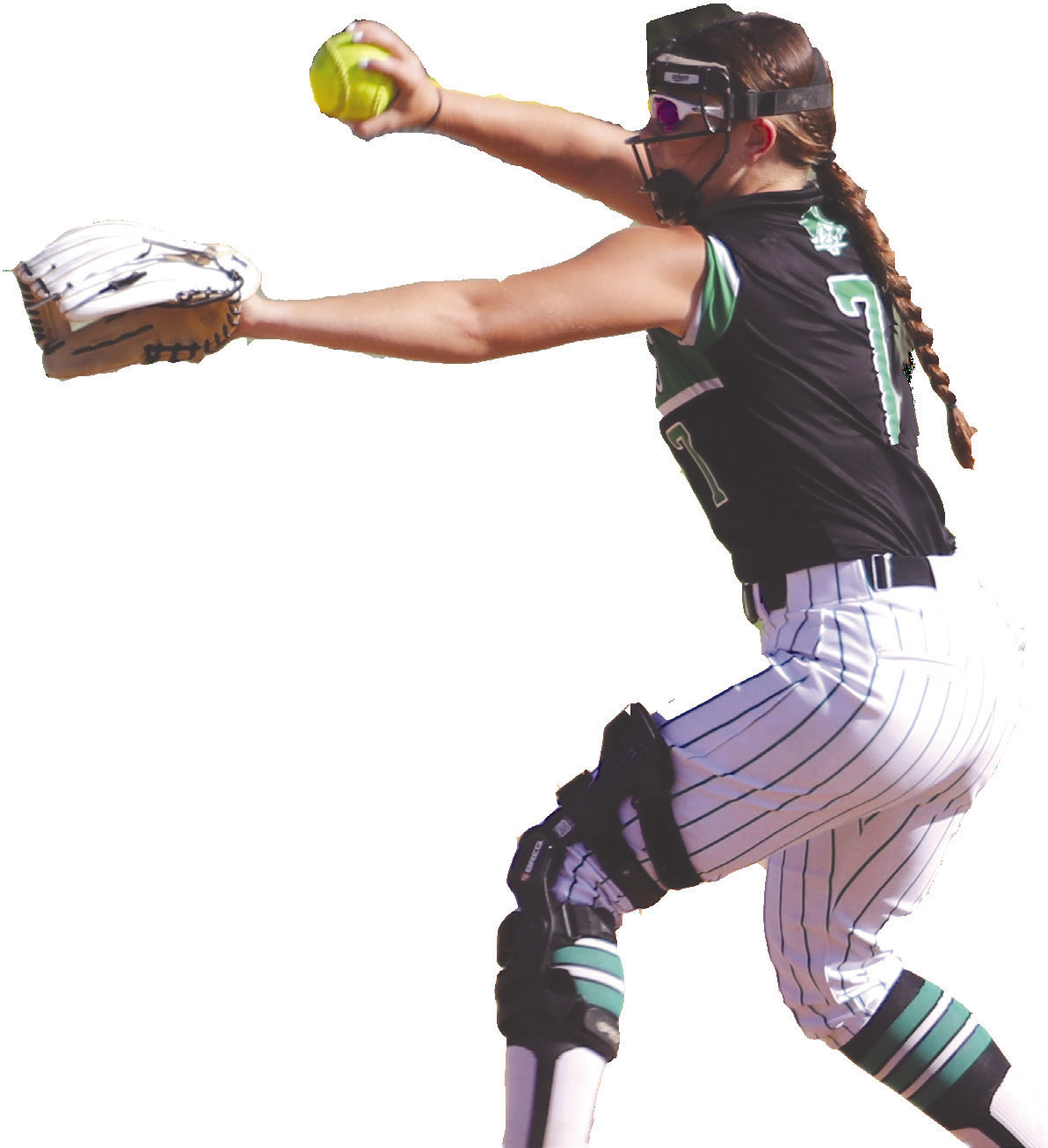 B: Sports
September 7, 2023
GORE SOFTBALL
Gore junior softball player just glad to be back on the diamond
While Gore Lady Pirates softball fans are enjoying seeing junior Kendra Huckbay out on the field, they didn't get to see her out there as a sophomore.
Early into the 2022 athletic season, Huckbay tore her ACL doing cheerleading functions, and has pretty much sat out until this season's fastpitch campaign got underway last month.
"It feels like really good," Huckbay said about being back out on the diamond. "I know last year, when I got out and got hurt, it was really frustrating."
However, the Lady Pirates junior, who is batting .455 so far this season, did not let the frustration get her down. In fact, she believes she's even better than she was pre-injury.
"I just learned that I have to work hard to get back to where I was because I came from like where I was (before the injury) and dropped all the way down to ground zero," Huckbay said. "Then, I had to go all the way back up. Now, I think I'm even better than I was."
So, Huckbay believes she's come full circle since her injury.
"It was pretty good," she said. "I feel good. I'm having fun."
While the injury is at times in the back of her mind, Huckbay pretty much feels secure, especially with her leg brace on during athletic endeavors.
"I sometimes do (fear the injury reoccurring), but not really," the Lady Pirates junior said. "I have the (leg) brace, and I have to wear it for a year. Other than that, I feel pretty good. I haven't played in fear constantly. I trust that I'll be OK."
If there was a solace to suffering the injury, it was the fact it happened last year and not next year — her senior year and final season to be a Lady Pirate.
"It would have been rough," Huckbay said. "It was rough just being my sophomore year. Imagine it being my senior year. That would be terrible."