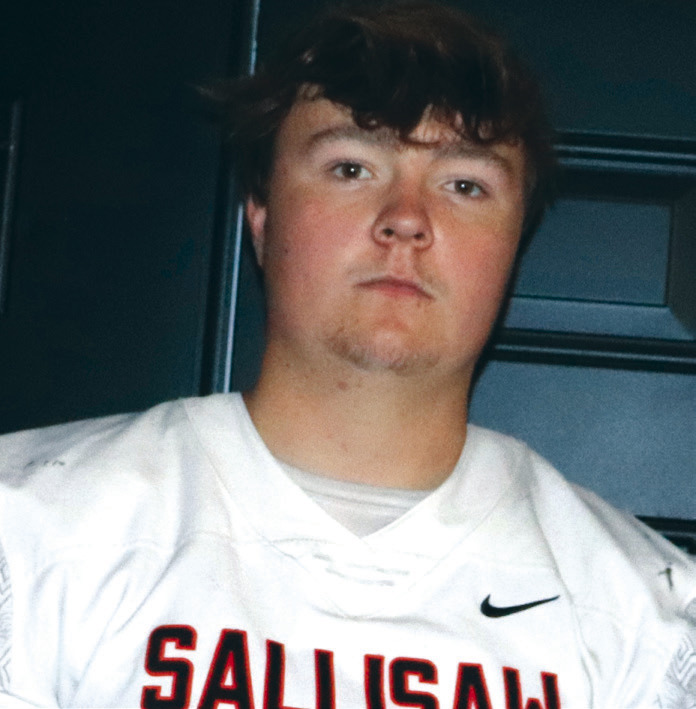 B: Sports
September 7, 2023
SALLISAW FOOTBALL
Sallisaw senior lineman can't wait for tonight's road game at Muldrow
The Sallisaw Black Diamonds almost ended their losing streak in their season opener Aug. 25 against Stigler at Perry F. Lattimore Stadium. However, a late Stigler score doomed Sallisaw, which has had to wait two weeks to return to the gridiron competitively.
That return will be tonight in a road game at 7 p.m. against the homestanding Muldrow Bulldogs at Marty Rogers Field.
Sallisaw senior lineman Craten Sides can't wait for the game to get here.
"It's very disappointing," said Sides about having a bye week last week. "Coming out and playing like we did (against Stigler), and seeing the perseverance in our guys put out, all we want to do was to get back into another game."
However, while the disappointment of not having a game last week was bothersome, the extra time has proved to be beneficial.
"We had our bye week, and we got better," Sides said. "We cleaned up many mistakes that we made against Stigler. We've improved. We've worked on the things we need to get better on. I think we're going to clean up those mistakes against Muldrow. We're ready to go play this Friday."
To some, Sallisaw vs. Muldrow is the biggest rivalry in Sequoyah County.
"I think it's the biggest one in the county," Sides said. "I think every year is a great one. I think we're going to get after them this year."
Sides is pleased to be a part of a program that is about to turn the corner and begin to see success once more.
"It feels great — just seeing everybody (in attendance in the home opener) and the morale," Sides said. "Everybody is excited. Everybody believes in us. Everybody wants to win — 17 games (lost in a row). We're looking to get one (a win)."
The Black Diamonds will try to end two losing streaks tonight. One is a 17-game overall losing streak, while the other is a two-year losing streak to the rival Bulldogs.
"It will be amazing," Sides said, should it materialize tonight. "I know some of these guys have never participated in a win. To get our first one (since Sept. 24, 2021) this Friday would be huge for us and the rest of the season."