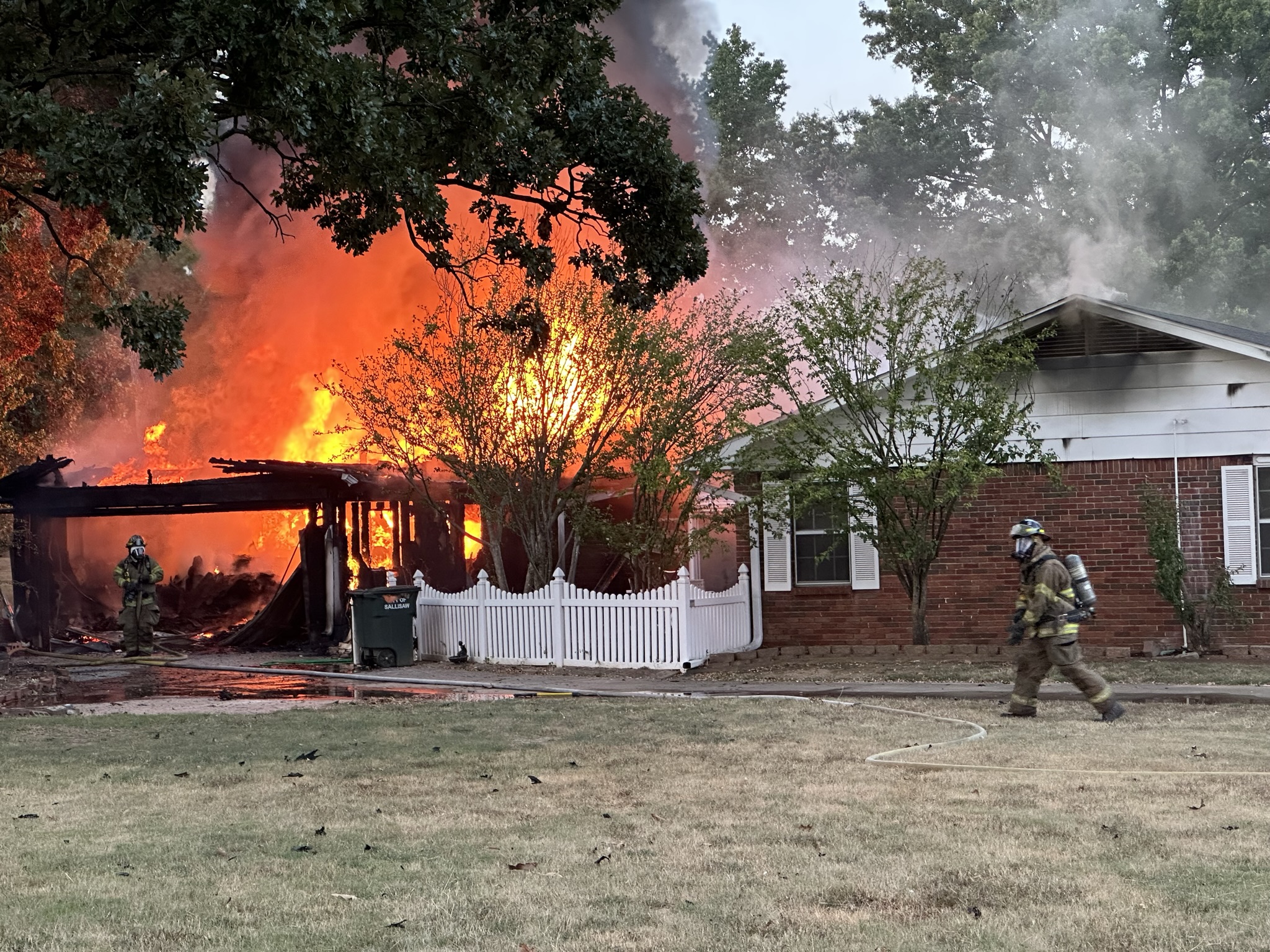 A: Main, Main, News, Newsletter, Video_IP
September 9, 2023
BREAKING NEWS
House burns in Country Club neighborhood
The former residence of the late Julie Ferguson at 1703 Edmondson in Sallisaw caught fire and burned Saturday evening.
New owners who have been updating the house said they smelled smoke by the garage. They opened the garage door at the rear of the property and smoke started billowing out.
The fire made its way to the main part of the residence, but the family, including pet dogs and birds, were unharmed.
Look for complete details in Wednesday's edition of Your TIMES or at www.sequoyahcountyt...