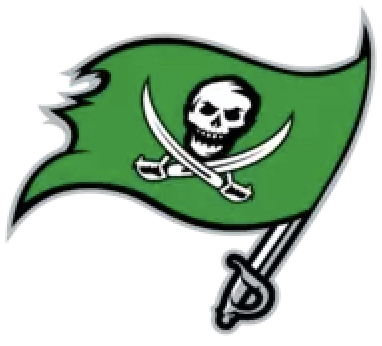 B: Sports
September 12, 2023
GORE FOOTBALL
Pirates off to 3-0 start after home rout of Mounds
The Gore Pirates ran their record to a perfect 3-0 on the 2023 season after routing the Mounds Golden Eagles 43-0 Friday night at home.
The Pirates got three first quarter touchdowns. Bladin McCartney's 4-yard TD run and Hunter McGee's two-point conversion put Gore up 8-0 with 7:26 left in the opening quarter.
Tate Brooksher's 2-yard touchdown run made it 14-0 with 4:38 left to play in the period.
McGee's 2-yard TD run and the first of three extra points by Luis Schyktanz put Gore ahead 21-0 after the first quarter.
The first score of the second period was all McGee as he took it in from five yards out, then scored the two-point conversion for a 29-0 lead with 6:40 left before halftime.
With just eight seconds left in the first half, Brooksher connected with Adain Cox on a 9-yard TD pass. Schyktanz's PAT put the Pirates comfortably ahead 36-0 at the break.
The last score of the game was a 51yard touchdown pass from Brooksher to McGee with 10:30 left in the third quarter. Schyktanz hit his third straight extra point.
For the game, Brooksher threw for 206 yards and two touchdowns, while McGee caught seven passes for 134 yards and a TD.