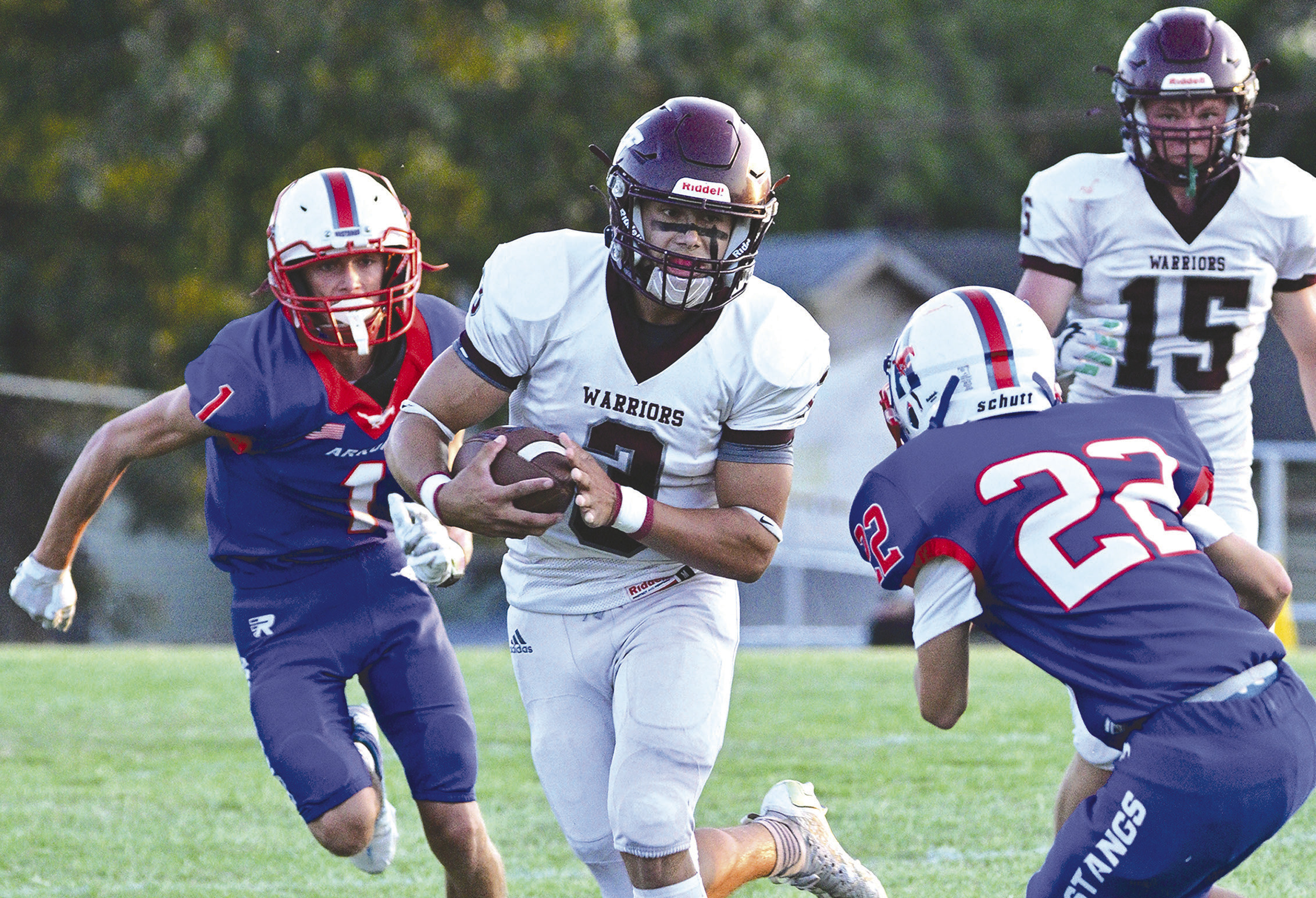 Sports
September 12, 2023
WEBBERS FALLS FOOTBALL
Warriors remain undefeated, mercy rule Arkoma thanks to 7 TDs by Shelby
It's Seventh Heaven for Webbers Falls senior
ARKOMA — It took a while, but once the Webbers Falls Warriors hit the warpath, they did so convincingly.
After leading by only two scores at halftime, the Warriors used a 34-point third quarter to mercy-rule the homestanding Arkoma Mustangs by a score of 60-14 Thursday night at Mustang Field in a game that ended by the 45-point mercy rule with 3.1 seconds left in the third quarter.
It was Seventh Heaven for Webbers Falls quarterback Maddux Shelby, who rushed for six touchdowns and had an interce...