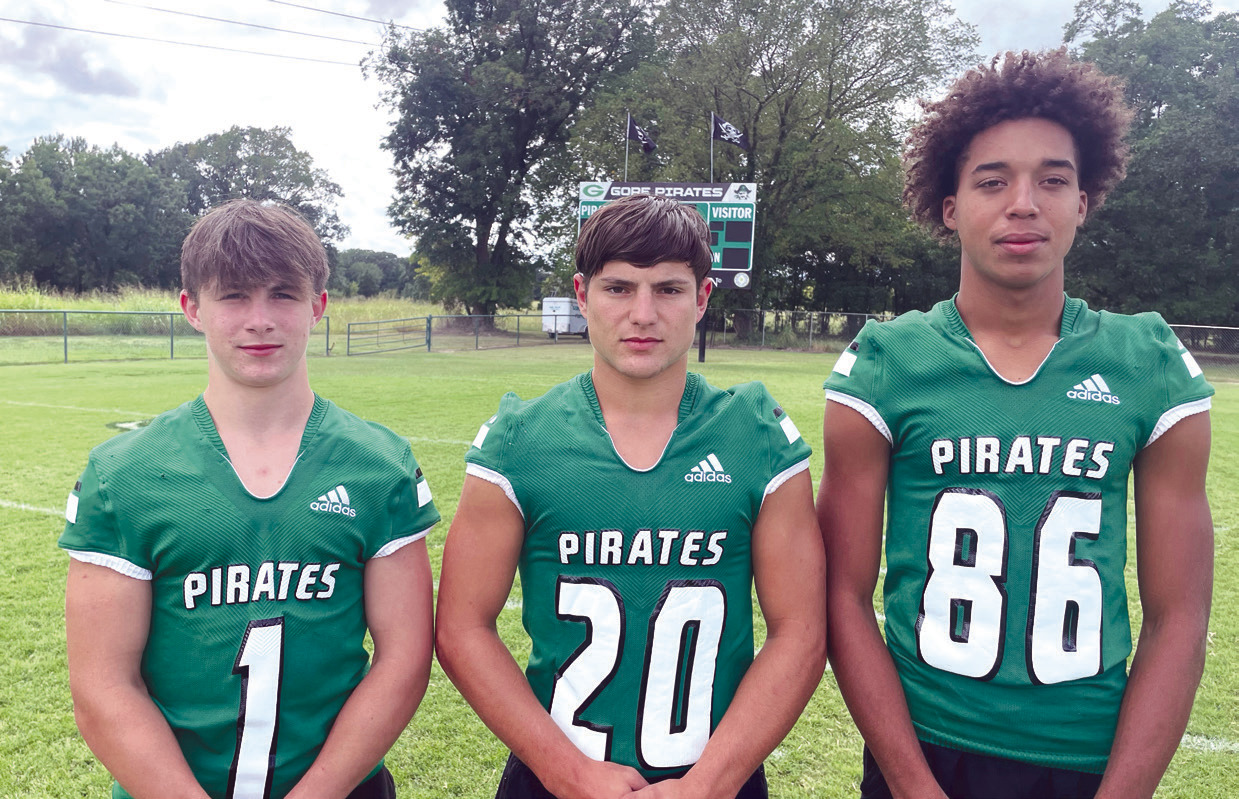 B: Sports
September 14, 2023
GORE FOOTBALL
Gore football trio excited to be 3-0, welcoming bye week, looking forward to District A-8 play
The Gore Pirates are 3-0, much to the surprise of the Oklahoma high school prognosticators, and even the players themselves. However, it's acted as motivation.
"I'm a little bit surprised," Gore sophomore quarterback Tate Brooksher said. "We've worked our tails off all summer for this. We're not going to let anyone stop us."
"A lot of people doubted us," Gore senior running back Hunter McGee said. "We've been proving all the haters wrong."
"It feels pretty good honestly," Gore senior wide receiver Journey Shells said. "Most people were not expecting us to be as good as we have been. We just want to come out and prove them wrong."
The bad news, if one wishes to call it so, is the fact the Pirates will have to wait until next Friday night to return to the gridiron competitively when they entertain the Talihina Golden Tigers in the District A-8 opener at 7 p.m. next Friday at K.G. Horn Stadium.
Brooksher and McGee have mixed feelings about the bye week.
"I'm disappointed that we're not playing (tonight), but at the same time, I'm not disappointed," Brooksher said. "A lot of us need to heal up because a lot of us are injured and sore still. This can be a week of recovery to help us get ready for Talihina (next Friday night)."
"We're honestly trying to take it slow," McGee said. "Some us are kind of banged up. We're just trying to get healed up and get healthy for Talihina next week."
One good thing about the bye week is the Pirates will come in pretty fresh and healthy as they begin trying for a six-peat as District A-8 champions, which will begin with the Talihina game.
"They (district games) are very important," Shells said. "I think being district champs the last few years for me and the other players on the team is something we want to keep going."