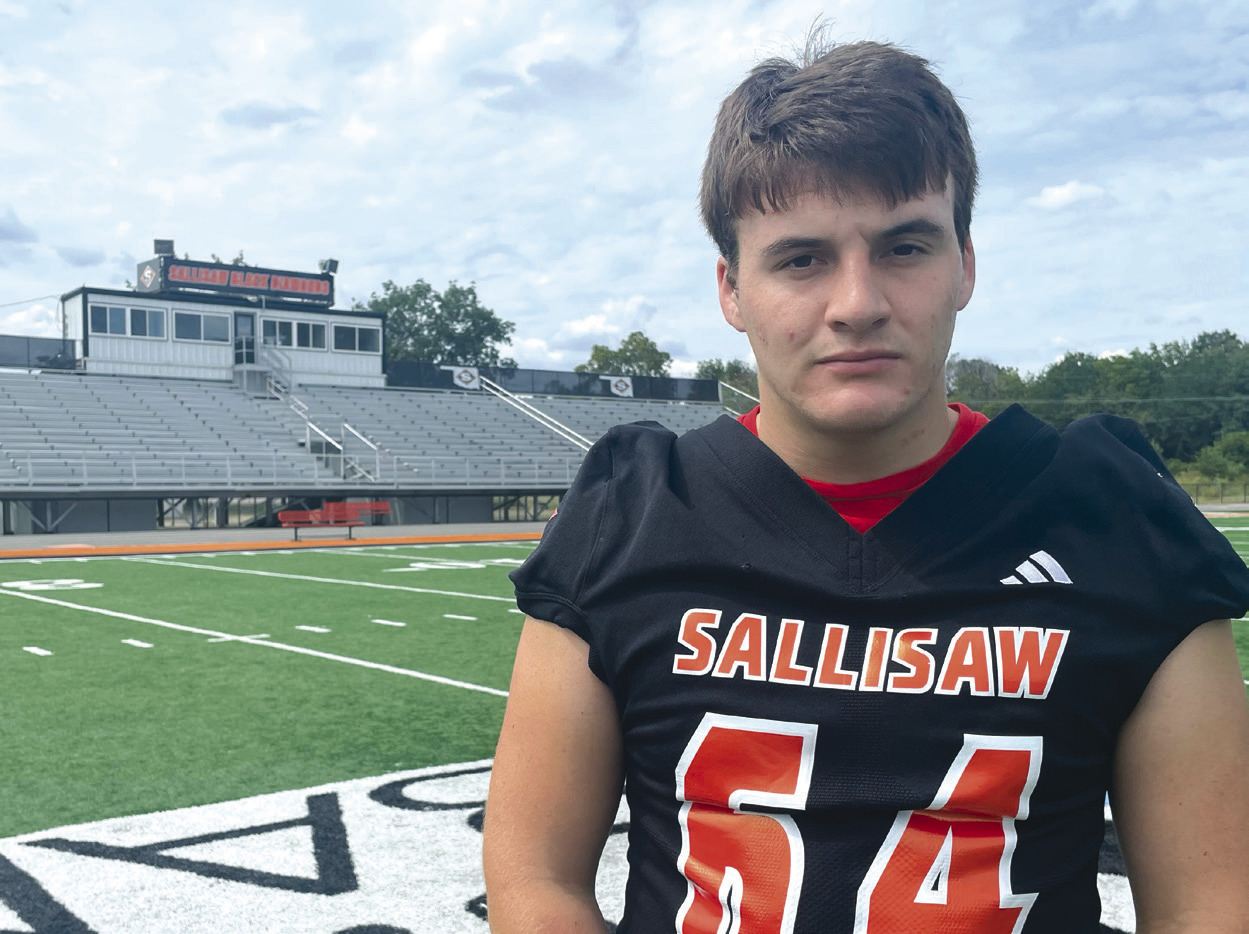 B: Sports
September 14, 2023
SALLISAW FOOTBALL
Senior lineman glad to see losing streak end, but knows more work to be done
The Sallisaw Black Diamonds football team ended two negative things — a 17-game overall losing streak and a two-game losing skid to the rival Muldrow Bulldogs — with last Friday night's 45-0 victory over the 'Dogs at Marty Rogers Field.
"It was fun," Sallisaw senior lineman Noah Flores said about the Black Diamonds' first win since a 34-12 win over Tulsa McLain in the District 4A-4 opener Sept. 24, 2021. "It was a real good feeling to win. It most definitely felt like a huge weight was taken off our shoulders."
Flores said there was one big thing the victory taught the Black Diamonds.
"It taught us to keep working, keep moving forward and forget about the past," he said.
Forgetting about the past is exactly what the Black Diamonds will need to do tonight when they entertain the Tahlequah Tigers at 7 p.m. at Perry F. Lattimore Stadium.
"We have to put Muldrow in the past," Flores said. "Tahlequah is a good team. We've kept working, and we've forgotten about the past."
Should the Black Diamonds prevail tonight, it would be the first two-game winning streak in several seasons, which would be very special to the team.
"I think it would mean a lot actually," Flores said. "I think it would be great for us to beat Tahlequah, then beat Stilwell (next home game after next week's District 4A-4 opener at Ada). That would be really good for us."
After enduring a winless season in 2022 and going through a 17-game losing streak, things have been fun under new coach Brandon Tyler — at least Flores believes so.
"It's probably been the coaches," Flores said. "I like being around [first-year] coach [Brandon] Tyler. He's really nice to be around. As for the team, I think we're a whole lot better, especially since we won. That's a really great feeling."