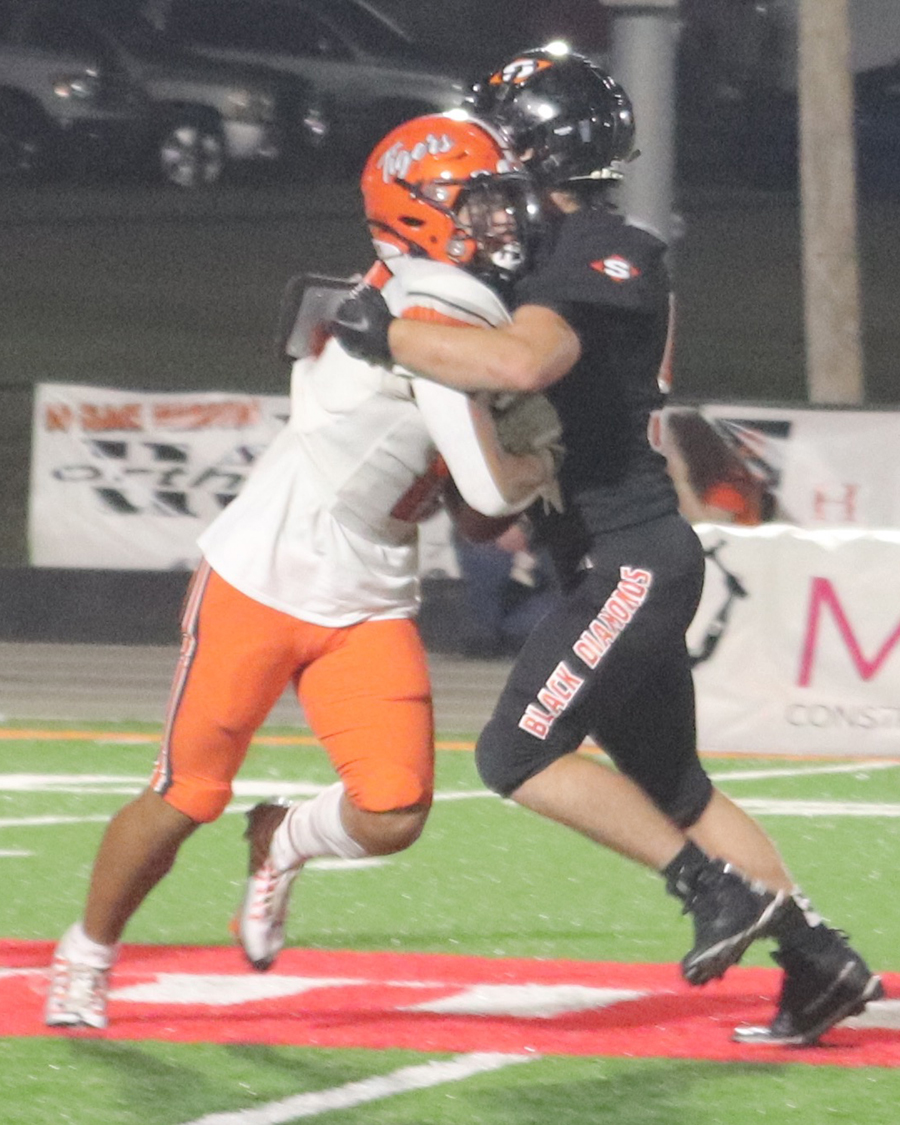 Sports
September 15, 2023
SALLISAW FOOTBALL
Black Diamonds tame Tahlequah Tigers for 2nd straight win
It wasn't a pretty first half of football for the Sallisaw Black Diamonds, but things ended up sparkling in the second half for their defense.
Sallisaw used three interceptions — one of which was turned into a pick-6 — and outscored Tahlequah 30-14 in the second half as the Black Diamonds tamed the Tigers 37-23 on Friday night at Perry F. Lattimore Stadium.
Down 16-15 with 8:34 left in the third quarter, the Black Diamonds (2-1) marched down and took the lead for good. Aided by a Col...