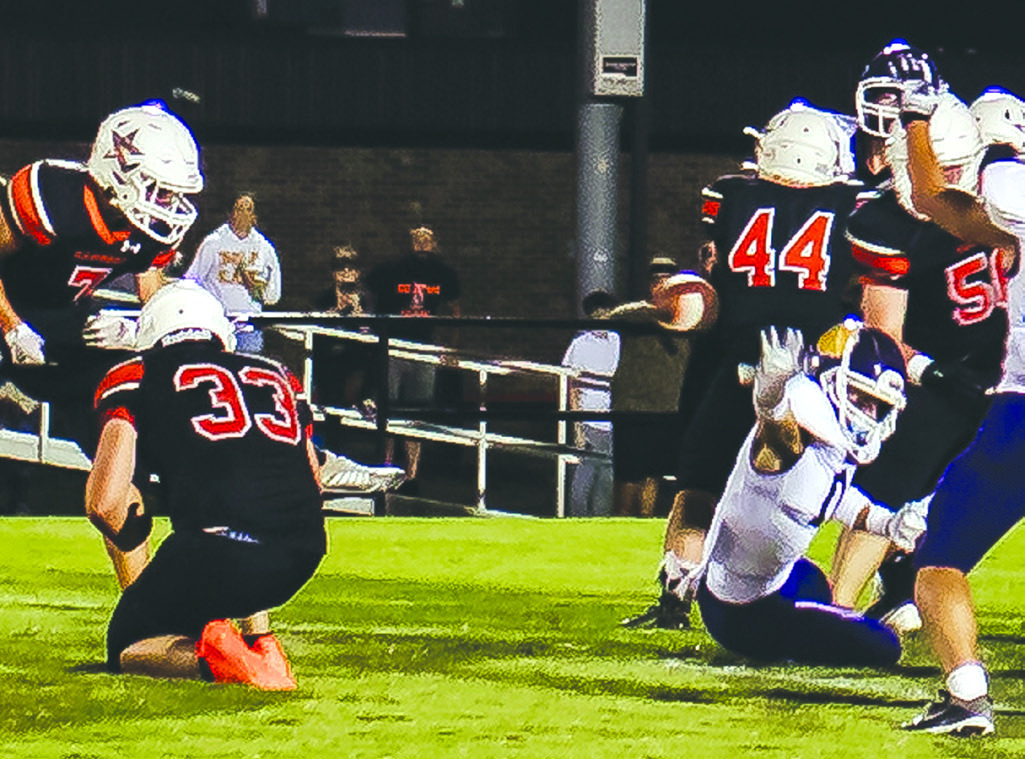 B: Sports
September 19, 2023
CENTRAL FOOTBALL
Tigers nip Roland thanks to game-ending blocked field goal
In a defensive battle Friday night at Ranger Stadium, it came down to a special teams gem by Central to hold off Roland.
Central's Aiden Sainer blocked Roland placekicker's Logan Lorenz's 42-yard field goal as time expired to preserve the Tigers' 8-7 victory in a countywide battle.
All the scoring occurred in the first half. The Rangers (1-2) broke the scoreless deadlock on Ashton Peters' 3-yard touchdown pass with 1:23 left in the first quarter. Lorenz's extra point put Roland ahead 7-0 after a period.
The Tigers (3-0) got their score on the final play of the first half as Cade Tucker caught a 40-yard touchdown pass from Joseph Lee, who ran in the two-point conversion, for an 8-7 lead for Central at the break.
The Rangers had chances to regain the lead. On their first drive of the second half, Roland drove down to the Central 33 before turning over on downs.
Lorenz picked off Lee's pass at the Roland 35 on the ensuing drive to keep Central off the board.
Once more, the Rangers drove into Central territory, but they turned the ball over on downs at the CHS 38.
The Tigers drove from there down to the Roland 21 before being stopped by the Rangers on downs with 4:01 left in the game.
After each team exchanged three-andouts, the Rangers had one last chance to score and end their two-game losing streak. Roland got possession at its 29yard line and drove to the Central 26 with 2.7 seconds remaining to play. However, it was Sainer who made the play of the game as he blocked Lorenz's 42-yard field goal to end the game.
For the game, Coy Blackburn rushed for 52 yards, while Lee rushed for 40 yards for Central. Lee passed for 84 yards and a TD, while Tucker caught three passes for 67 yards and a touchdown.
In defeat, Dalton Crossno rushed for 87 yards, while Peters rushed for 64 yards and a TD.