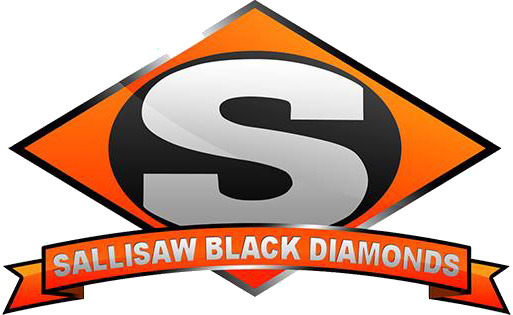 B: Sports
September 21, 2023
SALLISAW FOOTBALL
Black Diamonds begin District 4A-4 season tonight at Ada
The Sallisaw Black Diamonds football team is riding its first two-game winning streak in three years, which has made for a happy bunch of football players.
"We've had a good week of practice," Ada first-year coach Brandon Tyler said. "The kids are flying around with a lot of positive (energy). There has always been positives, but there's a little bit more excitement and more bounce in their step right now. They're believing in themselves. That's the big thing right now. They're believing in each other and our coaching staff. It's carrying over into Friday night. It's been real exciting for the kids."
Now, the Black Diamonds (2-1) will try to do something that has not been done in almost two years to the day — win a Distr i c t 4A-4 contest — when t h e y o p e n d i s t r i c t p l a y with a road g a m e against the Ada Cougars at 7 tonight at Norris Field at Koi Ishto Stadium. The last district win took place Sept. 24, 2021, at Perry F. Lattimore Stadium when the Black Diamonds knocked off Tulsa McLain 3412 in the District 4A-4 opener that season. Until the first two wins of the 2023 season over Muldrow and Tahlequah, the 2021 district opener was the last time the Black Diamonds had won a game.
"It's always big," Tyler said about winning the district opener. "We told the kids Monday that I always break the season down into three parts. You have your (District 4A-4) preseason, in which went 2-1. Now, we've got the regular (district) season to work toward the playoffs, then obviously the postseason. A whole new season begins tonight. Everybody is 0-0. We're going to get after it. It will be a big feather in our cap, and big for our program, to go to Ada and knock them off."
The Cougars enter tonight's District 4A-4 opener at 3-0 after beating Durant 14-7, archrival Ardmore 41-0 and McAlester 4420.
"They're a very talented football team all the way across the board," Tyler said. "Defensively, they're very solid and well coached. It's going to be a tall task, but I think our kids are up for the challenge."
The Black Diamonds will need to play errorfree football if they want the best chance to run the winning streak to three victories and win their first district contest in two years.
"We have to go down there and take care of the football," Tyler said. "Our offensive line has to continue to do what they've doing up front the last few games. We have to run the ball like we did last week against Tahlequah. We're doing a great job of that. We keep getting better each week. I'm proud of those guys. Defensively, we have to make sure our assignments are correct, we're lined up right and go tackle. I thought we tackled a little bit better last week. It's just a matter of getting physical with them. Ada is going to be a physical football team. We can't back down from the physicality. If they hit us in the mouth, we have to turn around and do the same thing to them. If we do that, we'll see how the score comes out."
• • • To Get There — Take Interstate 40 west to U.S. 75 west of Henryetta. Take U.S. 75 south to Calvin. Take Oklahoma State Highway 1 west to Ada. In Ada, Highway 1 becomes Arlington Street. Proceed west on Arlington to Highland Avenue. Take Highland Avenue south, where it becomes Stadium Drive. Proceed south on Stadium Drive to Norris Field at Koi Ishto Stadium.