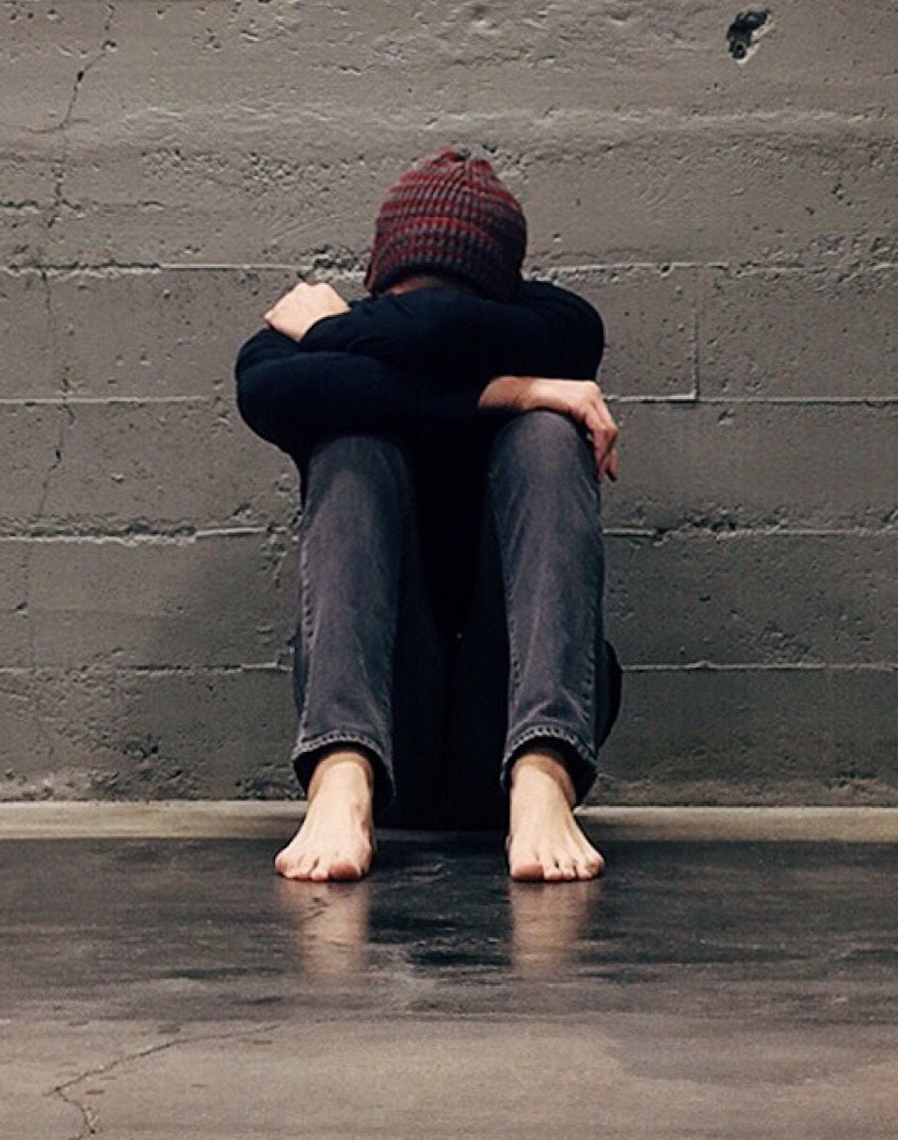 A: Main
September 21, 2023
IN PLAIN SIGHT
Human trafficking isn't limited to urban areas or foreign countries
Sequoyah County, renowned for its rich history and warm hospitality as the 'eastern gateway to Oklahoma,' confronts a troubling reality – human sex trafficking. This atrocious crime, a heart-wrenching violation of human dignity, is not confined to distant corners of the world; it festers within the United States.
What is Human Trafficking?
Human sex trafficking encompasses the recruitment, harboring, transportation, or receipt of individuals through force, coercion, or deception for the purpose of commercial sexual exploitation.
Victims, often subjected to both physical and emotional abuse, find themselves ensnared in a harrowing cycle of control and exploitation.
Traffickers, who may even include parents or other family members, exploit these vulnerabilities to foster dependency and exert control over their victims. Traffickers frequently utilize popular social media platforms such as Instagram, TikTok, Snapchat, and even dating apps to manipulate individuals into the horrors of trafficking.
According to Dr. Kimberely Slater, of Domestic Violence Intervention Services (DVIS) in Tulsa, sex trafficking of adults is the most common type of human trafficking in Oklahoma.
"Many Oklahomans believe that only children are victims of human trafficking. However, many current adults who are trapped in human trafficking were first exploited as children, often by their mothers or fathers," Slater said. "Often lacking education, employment history, and/or severe physical and psychological traumas, these individuals tend to face enormous barriers to exiting human trafficking in order to start different lives."
The National Bureau of Justice Statistics dispels another common misconception – that most victims' entries into human trafficking occur through random abductions from front yards or big box store parking lots. This misconception dangerously ignores a far more common tactic that reaches potential victims right in their homes—recruitment through the internet. It is far more efficient and effective for traffickers to recruit many people at a time, using social media and apps to create a false friendship, romance, or to make false promises and job offers.
How can I protect myself and loved ones?
Experts caution the public to remain vigilant against potential sex trafficking recruitment, especially online. While not everyone online harbors bad intent, it is imperative to stay alert.
Experts from the National Human Trafficking Hotline recommend taking a moment to review your social media privacy settings. Additionally, exercise caution around anyone displaying red flags, such as hastily professing love, making promises of financial gain, or offering out-of-state job opportunities. Always exercise caution and thoroughly vet individuals you encounter online.
"Victims of trafficking often exhibit altered behaviors, as their actions are controlled by another," Slater said. She went on to say that it is crucial to be alert to potential signs, "including an inability to speak freely, the withholding of a physical address, the presence of new tattoos in conspicuous locations, or an inability to provide details about their circumstances."
Many traffickers exploit social media to identify and prey on vulnerabilities in children's lives, such as family issues, low self-esteem, or a desire for independence. School districts are increasingly taking proactive measures to educate and train students, equipping them with the knowledge to recognize and safeguard themselves from these dangers.
Luckily, many Oklahoma schools are providing specific training on combating human trafficking. Paula Guidry of the Oklahoma State Department of Education said that districts across the state are implementing new training aimed at "recognizing, stopping, and preventing" human trafficking.
"Everyone who is part of the school community— administrators, teachers, bus drivers, maintenance personnel, food service staff, resource officers, and other school community members—has the potential to be an advocate for child victims of human trafficking," Guidry said.
She said that school community members must learn the indicators of the crime, its warning signs, and how to respond when a student is an apparent victim.
"Educators should be vigilant against trafficking and must understand some of the risk factors of trafficking to better identify and support students in need," Slater said.
While children and young adults are all susceptible to trafficking, certain vulnerable groups face an increased risk. According to FBI data, homeless students, LGBTQ+ youth, and children with a history of family instability, physical and sexual abuse, and poverty are more vulnerable to trafficking than other subgroups of students.
Data and statistics
According to the Bureau of Justice Statistics, Oklahoma ranks 26th in reported cases of human trafficking. In 2021, the state witnessed a total of 99 human trafficking cases involving 180 victims, marking a 2% increase since 2015. Contributing factors to this rise include Oklahoma's extensive interstate system, facilitating the transportation of victims, and a surge in mental health cases, particularly since the onset of COVID-19, rendering the population more vulnerable.
Sex trafficking encompasses various activities in which traffickers employ fraud, force, or coercion to compel individuals to engage in commercial sex acts or coerce minors into doing so.
In Oklahoma, sex trafficking transpires in diverse settings, including hotels, private homes, massage parlors, the internet, and brothels.
While states like California, Texas, and Florida top the list for human trafficking statistics due to their large populations, international borders, and extensive transportation networks, human trafficking in Sequoyah County still has cases of human tracking.
"A misconception is that rural areas are immune to trafficking cases, but this simply isn't true," Slater said.
One of the biggest vulnerabilities of human trafficking in rural Oklahoma involves geographical distances from those organizations that may be able to intervene on the behalf of victims. For instance, large cities are typically accompanied by large police forces that provide more police presence in urban areas. This lack of a police presence in rural areas, coupled with fewer witnesses to report suspicious activity, has led to more human trafficking cases in less urban areas.
In rural Oklahoma, it can be very difficult for victims to flee their captors in rural human trafficking cases. In cases where a victim is held in a home for human trafficking, it may be too far for the victim to escape and to receive help due to a large geographical distance from others who can provide assistance.
Dr. Slater said that there are, sadly, gaps in statewide data, and resource services exist for many reasons. Until now, there has been no statewide study of HT in Oklahoma. There is no centralized database, and anti-trafficking players turnover with some regularity, making it difficult to form a coherent picture. She said that there is almost no Oklahoma data on juvenile sex trafficking or labor trafficking.
In fact, there are several issues that create barriers to accurate data collection both in Oklahoma and nationally. Issues like the lack of understanding of what constitutes human trafficking leads to underreporting. Many survivors of human trafficking do not selfidentify when seeking services. When talking with survivors, most have preconceived ideas of what trafficking is and don't recognize the force, fraud, or coercion in their personal situations. Survivors of human trafficking may engage resources through schools, churches, or community centers.
These entities may not recognize the situation as human trafficking or facilitate the collection of data on this issue. Consider, for example, the difficulty in collecting data from jails, hospitals, health clinics, and counseling centers.
What state data we do have shows that African American and American Indian Oklahomans are disproportionately impacted by sex trafficking. The National Human Trafficking Hotline (NHTH) collaborates with service providers, law enforcement, and other professionals in Oklahoma and across the nation in order to identify, respond to, and serve human trafficking victims.
Legislation and the law
Thankfully, lawmakers and the Oklahoma State Bureau of Investigations are working with local and state agencies to begin working on ways to more accurately track human trafficking data. Oklahoma has also taken strides to combat human trafficking by raising public awareness, fortifying victim services, and providing training to law enforcement and service providers.
As recently as February 2023, Oklahoma lawmakers introduced new legislation aimed at curbing prostitution and human trafficking. Representative Eric Roberts (R-Oklahoma City) proposed HB-2054, which seeks to elevate the act of paying for prostitution from a misdemeanor to a felony. This legislation aims to act as a deterrent, discouraging individuals from seeking out sex workers and, consequently, potentially reducing the number of human trafficking victims.
A common misconception is that human trafficking is only prosecuted if certain parameters are met. Things like kidnapping the victim, violently attacking them, or transporting victims across state or national borders.
"Neither U.S. law nor international law requires that a trafficker or victim move across a border for a human trafficking offense to take place. Trafficking in persons is a crime of exploitation and coercion, and not movement," Slater said.
In Oklahoma, the penalties for trafficking humans are severe, with a maximum prison sentence of up to five years and a fine of up to $10,000. If the victim is underage, these penalties double to 10 years in prison and a maximum fine of $20,000.
Slater said that a big way to combat human trafficking in your community is to "take action yourself start a group to educate people, arrange for experts in human trafficking to talk at your faith center or workplace… volunteer at your local human trafficking center and talk to your children about dangers."
If you suspect someone is a victim of human trafficking, please do not hesitate to call the Human Trafficking Hotline at 855-617-2288 or text 'HELP' to BeFree (233733). Your vigilance could make a lifechanging difference.