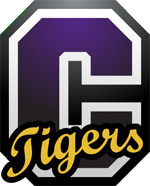 B: Sports
September 21, 2023
CENTRAL FOOTBALL
Tigers look to remain undefeated, begin District A-8 play tonight at Haskell
The Central Tigers can't do any better than they have so far this 2023 season — three games played, three games won — and they've used all three of the phases of the game — offense, defense and special teams (the latter in last week's 8-7 road win at Roland when Aiden Sainer blocked a field goal on the final play of the game).
"To be 3-0, you've got to be good in all three phases of the game," Central coach Jeremy Thompson said. "We've made big plays when we needed to. Our defense has stayed solid, and has played very well in all three games. I feel like offensively we're starting to get it going and doing some things well. It's very exciting for us to be 3-0. We're looking very forward to district play this week."
While that's all and good, now the real season begins tonight — District A-8 play.
"Everybody is 0-0," Thompson said. "It's very important (to win the district opener). When it comes to district play, every game is big. It determines where you're at in the playoffs and where you're seeded (for the Class A playoffs)."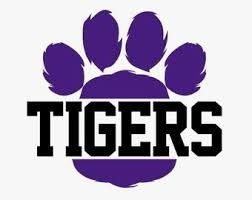 The Tigers (3-0) will hit the road to meet the Haskell Haymakers (1-2) at 7 tonight in Haskell.
The Haymakers' lone win was a 2012 victory over Caney Valley in the season opener, but they've lost their last two games — 59-14 to Checotah and 58-7 to Morris.
"Haskell was a playoff team from our district last year," Thompson said. "It's a big game. We beat them in a tough game at home (last year), and we're going to their place."
Thompson said there's one key Haymaker the Tigers will have to try to control tonight.
"Their best athlete is taking the snaps for them," he said. "He's making a lot of plays with his legs and his arms, so stopping him is key defensively. They throw the ball well. They have good athletes to defend. We're going to have to do a good job on them. Haskell was a playoff team from our district last year."
The Tigers will need to continue to be sound in all facets of the game to give themselves the best chance to not only open district play 1-0 but stay undefeated at 4-0.
"We definitely have to put pressure on their quarterback," Thompson said. "Offensively, we have to establish the run game early. We have to be able to run the football. I know they're calling for rain, so we've got to take care of the ball as well. We can't have turnovers. We've got to expect the unexpected. It could be a fake punt. It could be different things. When you get into big games in district, everybody is going to do what they have to do to win. They're not going to hold anything back. Being prepared for all of that and not being surprised by anything is definitely key."
• • • To Get There — Take U.S. 64 west to Interstate 40. Take I-40 west to Warner. Take U.S. 266/Oklahoma State Highway 2 north to U.S. 64. Take U.S. 64 from Warner, through Muskogee, to Haskell.