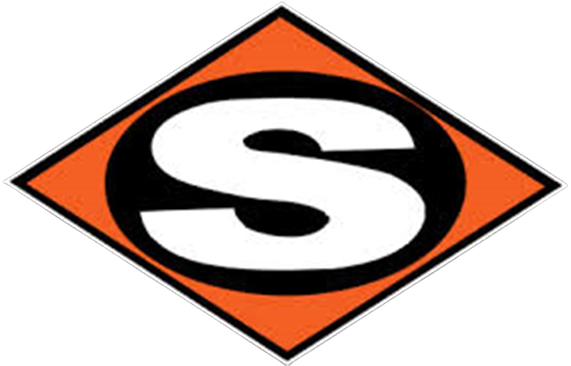 B: Sports
September 28, 2023
SALLISAW FOOTBALL
Black Diamonds welcome Stilwell to town for district game, homecoming
The Sallisaw Black Diamonds came oh so close to winning their first District 4A-4 game since Sept. 24, 2021, but in the end they came up short by falling 7-0 to the third-ranked Ada Cougars last Friday night.
"I thought our kids played extremely hard," Sallisaw coach Brandon Tyler said. "Our coaches had them prepared, especially defensively. They did a tremendous job. We held them to about 250 yards of offense and just the one score. We just couldn't punch it in the end zone when we needed to. We had a fumble return (by Cole Mayfield) all the way down to the (Ada) 12. The defense set us up in a great position, and we just didn't get it in the end zone. We missed a field goal that would have given us a 3-0 lead at halftime. We're very proud of the kids and the effort they gave and showed on the road at Ada against a team that blew them out (by a score of 48-0) here last year. I was very pleased with our effort. We played extremely hard. All you can do as a coach is ask them to give themselves a chance to win, and we did that. We just didn't get that done."
Now, the Black Diamonds (2-2 overall, 0-1 in District 4A-4 play) will play their home district opener at 7 tonight at Perry F. Lattimore Stadium as they welcome the Stilwell Indians (2-2, 0-1) to town for homecoming.
Tyler stressed how important it will be to get that first district win tonight.
"It will be a big win if we go out and take care of business Friday night," he said.
Tyler is very optimistic that the Black Diamonds will concentrate more on the game than on homecoming.
"Homecoming is here," the first-year Sallisaw coach said. "There's going to be a big crowd, and all the distractions we're going to have on top of it. We're going to go try to win a football game. I think our kids are pretty focused. We had a good week of practice. We're excited about (the game). They knew what happened against Stilwell last year (a 30-20 win by Stilwell). I think a lot of them have that on their minds. They're looking forward to Friday night. Us as a coaching staff are looking forward to Friday night, getting a win in district play and start getting things rolling again. We told them that there's a football game to be played. We wouldn't be having a homecoming if there wasn't a football game. I'm glad we're having homecoming for the girls. It's a tremendous honor for them. We have to go out and play a football game on top of that. I think our guys are focused. I think the guys are looking forward to Friday night."
The Indians lost their district opener 24-21 to Hilldale for their second straight loss as Stilwell lost to Stigler — which beat Sallisaw in the season and home opener on Aug. 25 — as the Panthers prevailed 36-21 Sept. 15 at Stigler. The Indians opened the season with two straight wins — 34-19 over Roland and 20-0 over Keys (Park Hill).
"They're athletic at the skill positions," Tyler said about the Indians. "They have a lot of breakdowns up front, but the quarterback is always finding someone downfield. Their receivers go up and make big catches. The running back has good legs. Offensively, they do a good job just creating offense. Defensively, they're going to blitz, kind of like what Ada did. They are a dangerous football team. They play hard. Stilwell-Sallisaw is a big rivalry. There's going to be a lot of people here. It should be an exciting ball game."
The Black Diamonds will need to play as close to a perfect and mistake-free game to have a chance to knock off the Indians and make tonight a happy homecoming.
"Offensive line-wise, we've got to be sure we get our assignments right," Tyler said. "We have to make sure we get a block, and then go execute. We need to create some turnovers. We have to win the battle in the kicking game. We can't afford to have a blocked punt or a long return on anything, so we're going have to be solid in the kicking game. That's another phase of the game we have to get better at. Our cover teams are doing a tremendous job getting down the field and covering. We have to make the field goals. We have to start making those when we get inside the 20. We've got to start making those and generate some points there. We just have to try to win all three phases of the game. We can't turn the ball over."
There will be a quarterback change made tonight.
"Brock Streun is out this week with a shoulder injury," Tyler said. "Jackson Harris will take over at quarterback. Jackson has done a good job for us when he's been in there, so he's going to be running the show Friday night. Our kids have got to rally around him. Our offensive line will need to do its job. If we can do that, I think everything will be good for us."
• • •
District 4A-4 Standings
Team District Overall Points
POTEAU 1-0 4-0 15
ADA 1-0 4-0 7
BROKEN BOW 1-0 1-1 7
HILLDALE 1-0 3-1 1
STILWELL 0-1 1-2 -1
SALLISAW 0-1 2-2 -7
MADILL 0-1 0-4 -7
FORT GIBSON 0-1 1-3 -15