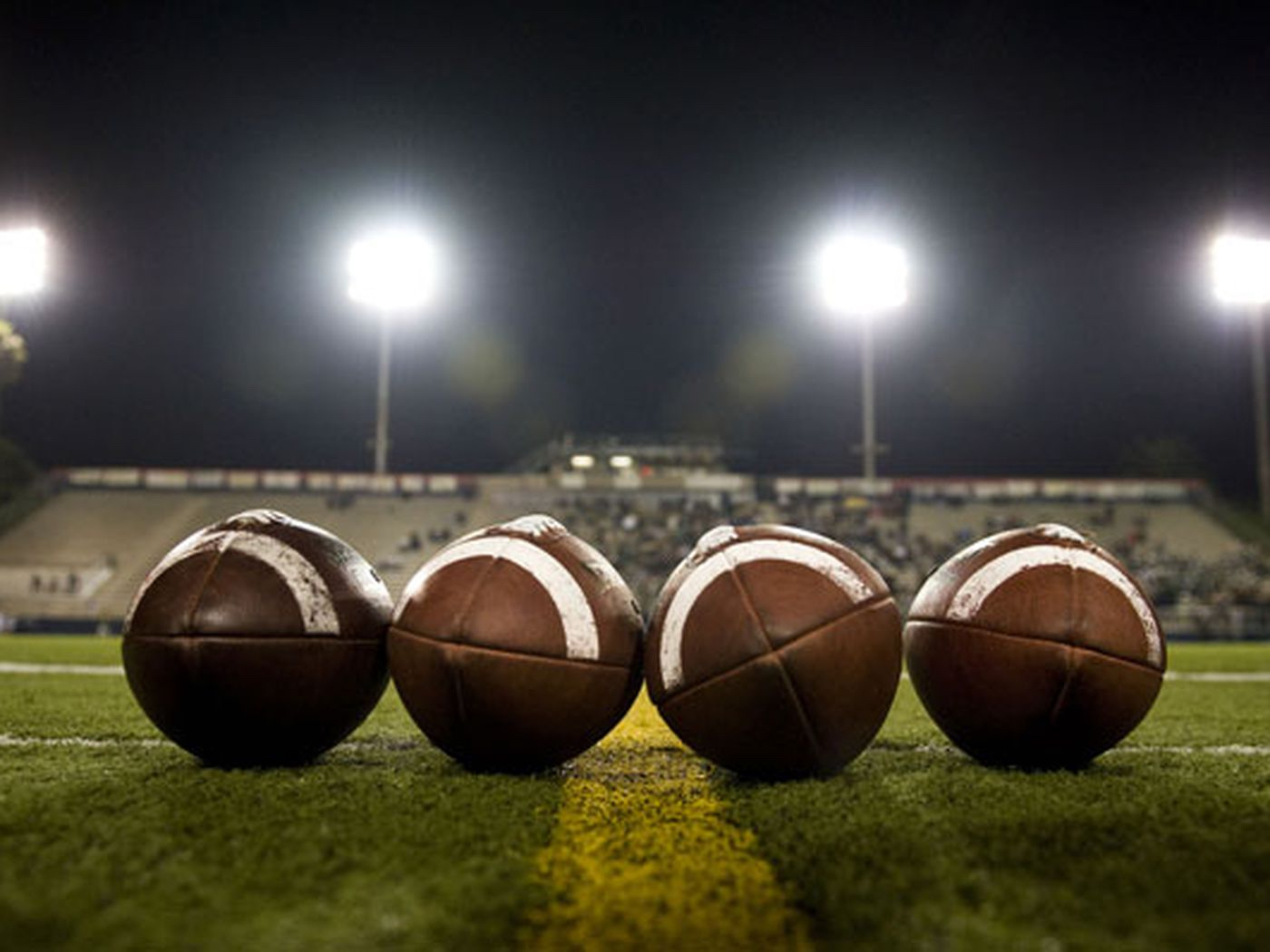 B: Sports
September 28, 2023
HIGH SCHOOL FOOTBALL
Countywide District 2A-5 showdown tonight as Vian visitS Roland
Another Sequoyah County-wide battle will happen tonight when the Vian Wolverines visit the Roland Rangers for a 7 p.m. District 2A-5 showdown at Ranger Stadium.
The Wolverines (2-2 overall, 1-0 in District 2A-5 play) won their district opener 48-13 over Warner last Friday night at St. John Stadium.
One of the things Vian coach Gary Willis and his staff did was make some personnel changes as far as moving starters from where they were to new positions.
"Our (offensive) line is playing well," Willis said. "We moved some guys. We flipped a guard and a tackle. It doesn't seem that big of a deal, but we pull our guards. We're much better on our offensive line than we were in our first three games. Regardless of the competition, we got better by making that change. We have the same five guys, but we needed to get them in the right positions. Defensively, we went to a 4-3, and we moved some safeties to linebacker, which made us quicker. We moved a linebacker (Tristan Wiley) to defensive end, and he was the Player of the Week his first time at defensive end. We're really proud of his efforts. (The changes) have worked out. It takes those first three or four (games) to get things figured out."
Willis credits playing the three tough non-district teams the Wolverines faced — beating Eufaula and losing to both Washington and Lincoln Christian.
"It's not a lot of fun going to play Washington and Lincoln Christian sometimes," he said. "We were outmatched, but it gets you up to that game speed you need. Not to take anything away from our district, those two teams are state-champion caliber teams, whether they win it or not. If you can play at that level, and keep that going, we feel like we're going to be OK in a lot of our district games."
On the other hand, the Rangers (1-3, 0-1) are on a three-game losing streak after losing their district opener 32-21 to Keys (Park Hill). A lot of the problems have been self-inflicted mistakes.
"It's kind of been a spell of bad luck," Roland coach Austin Cantrell said. "We've got to be able to step up in those occasions. We're working on it in practice, trying to get them to understand the game, understand what the opposing offense is going to try to do when there's 30 seconds left in the first half when they've got the ball. We've got to step up and have somebody make a play in those situations. It's just a matter of working on our stuff and perfecting what we're doing on offense. We still believe in our kids, and we trust they'll make the improvements they need to and work hard in practice."
Vian is concerned with Roland's potent 1-2 offensive punch of quarterback Logen Thomas and running back Dalton Crossno.
"Roland has a good strong running back (Crossno)," Willis said. "We're preparing for him right now. Their quarterback (Logen Thomas) gives them two good strong runners, but I feel that team speed is a plus for us." Willis believes the Wolverines will need a sound performance by both their defense and offense.
"We're going to have to fly to the ball and physically gang-tackle," he said. "We have to get the run game going, and take what they give us in the pass game. I feel good about our offense. Masyn Wright is getting better throwing the ball. He's obviously a dynamic runner. Draighton Fletcher is doing a great job for us, giving us someone else to go with (Wright)."
Roland is concerned with Vian's speed. "They've got speed in a lot of different places on offense — running back, quarterback and receivers," Cantrell said. "They're big up front. They play physical. Defensively, it's the same thing. They're fast and physical. Their linebackers are well coached. From what I've seen on film, they don't blitz a lot. They just stay back and play defense. Their linebackers just read the play, and they use their speed and agility to go make the stops. My concern is we don't have the speed to match up with some of the stuff they can do. Hopefully, as a coaching staff, we can get our guys in good positions to execute what we're asking them to do."
The Rangers will need to have every player on the field play their "A" game.
"We've got to have guys step up and make plays when the game is on the line," Cantrell said. "The last three games we've played, I think we've defended the run pretty well. I'm hoping we continue to do that. Up until the third quarter against Keys (Park Hill), they had 27 rushing yards. They broke a few bigger runs at the end of the game while we were trying to stand them (Keys (Park Hill) ball carriers) up and strip the ball. We need to defend the run well. Our Achilles' heel this year has been getting beat over the top in critical situations in the back end (defensive secondary). If we can defend the run well, and continue to get better in the back end on defending passes, I think we'll be fine defensively. Offensively, we've ran the ball well all year, so we've got to be able to turn out some rushing yards somehow against their big defensive front. If we can get a man on a man, and we keep them covered up at times, we'll be able to find a rushing lane somewhere. In our passing game, we've got to be able to throw the ball better than we have all year."
Cantrell said the Rangers had to play without some key players last week who he hopes will be back Friday night.
"Our starting quarterback (Logen Thomas) was out last week, so we had Dalton Crossno step up after three days of practice (for last week's district opener)," he said. "(Crossno) did a pretty good job. (Thomas) is back. After watching Dalton play last week, there's a little bit of a competition there. Logan will handle it — same as Crossno. They'll do whatever they're asked to do to get the job done, so it's not a bitter competition. They're both just out there playing football and doing the best they can. At the end of the day, when you have a guy that's going to step up and compete for a spot, it makes practice more competitive. Hopefully, these guys will get pushed to show themselves what they can do.
• • •
District 2A-5 Standings Team District Overall Points PRAGUE 1-0 4-0 15 SEQ.-TAHL. 1-0 2-2 15 VIAN 1-0 2-2 15 KEYS 1-0 1-3 11 ROLAND 0-1 1-2 -11 HENRYETTA 0-1 2-2 -15 OKEMAH 0-1 1-3 -15 WARNER 0-1 1-3 -15