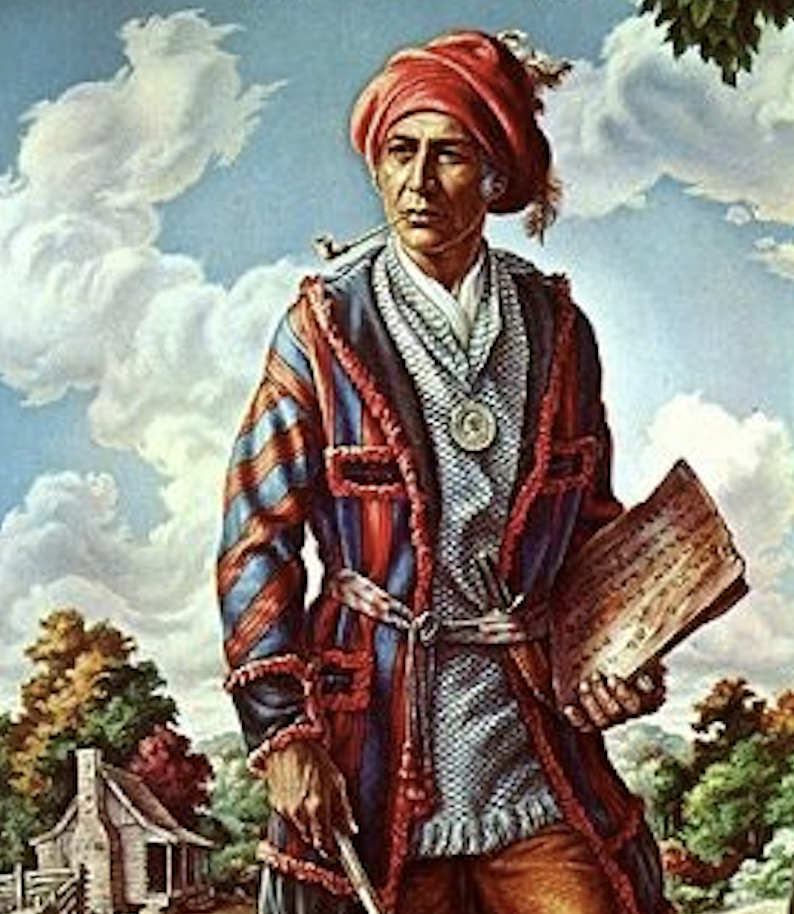 Sequoyah County history
September 28, 2023
THIS WEEK IN COUNTY HISTORY
Court docket shows wife abandonment popular in this county
-SequoyahCountyDemocrat,Sept.28,1923
25 Years Ago
(From the Oct. 1,1998, issue of the Sequoyah County Times) —"From Brush Arbor to Towering Steeple" is the theme for the month of October at the First United Methodist Church of Sallisaw as its members celebrate the church's 150 years in the community.
Dr. J.D. Ward, minister at the church, said "Reba Green and her sesquicentennial committees have planned some wonderfi.il activities for October."
Dr. Ward noted that Methodists have been in continuous ministry in this area for 150 years.
"It began in 1848 with circuit riding preachers coming to this area to preach the gospel of Jesus Christ. Men like David Cumming, W McIntosh, Tucewalita, Standing Man and Walker Carey dedicated their lives to sharing God's love with the Cherokees and other residents of what would one day be Sequoyah County.
A Methodist Church has been in Sallisaw since 1893, Dr. Ward said. A Methodist Episcopal Church building was erected in 1902 on a lot across the street from the current Sallisaw City Hall. After that building burned in 1924, the church struggled for some time. A frame tabernacle was constructed on the current church site in 1930 and a native rock structure took its place in 1939.
50 Years Ago
(From the Sept. 27,1973, issue of the Sequoyah County Times) —Sallisaw firemen were called to Peggy's Café, 126 E. Cherokee shortly after 1 a.m. Tuesday after a gas line ruptured on a cook stove there.
A spokesman for the department said three trucks from the fire department responded to the alarm but service of the firemen were not required.
The café was closed on Tuesday and a spokesman there said a new stove had been ordered and was to arrive soon.
—A fire that was apparently started electrically blazed through the back part of Jordan's Decorative Arts, 216 N. Walnut, Sallisaw, Monday morning causing an estimated $50,000 to $60,000 in damages.
Firemen were called to the scene at around 5:30 a.m. Monday.
The fire apparently started in the southeast corner of the building, Calvin Remy of the Sallisaw Fire Department.
75 Years Ago
(From the Oct. 1,1948, issue of the Sequoyah County Times) —An appeal for contributions to assure the Sequoyah County Memorial Hospital construction, was issued this week as members of the hospital board fund committee looked upon a $3,000 deficit. Public contribution has already provided $5,000 of the needed $8,000 to go ahead with plans, it was related.
This amount, board members explained, is needed in addition to the $60,000 bond issue voted in the county and the $30,000 to be provided by the federal government, to meet increasing construction costs, advanced equipment prices and changes in plans to meet federal requirements.
Until it is raised, the U.S. Health Department will delay approval of bid letting as awarded here a week ago.
Dr. J.A. Morrow, member of the board, said the county is to get one of the finest hospitals in eastern Oklahoma.
100 years ago
(From the Sept. 28,1923, issue of the Sequoyah County Democrat) —Wife and child abandonment and pointing a gun at another seem to be popular stunts in Sequoyah County, as judging from the records of the county court docket, which has just been prepared by Judge William H. Rogers, whose court will convene on October 1 for the regular term of civil and criminal cases.
Out of the ten men to face the jury with wife abandonment charges, some are charged with child abandonment. Their trouble will be settled during this term of court as Judge Rogers has stated that "Continuances will be at a discount." Pointing a gun at another follows the abandonment charge. Nine are charged with pointing a gun at another. Other charges which will have a prominent place on the docket are disturbing religious worship, violating the dipping law, destroying property of another and indecent exposure.
This an important term of county court, as many cases have been docketed for trial, and with Judge Rogers declaring "war" on continuances; unless a gilt-edged excuse is to be had, the cases will come up for trial.
—According to reports being circulated in this city the anti-klan in a recent meeting sent a contribution of money to Governor Walton and asked him to send a detachment of troops to this county. The rumors could not be confirmed by the Democrat after an investigation. If there is an anti-klan organization in Sequoyah County this is the first occasion that they have made themselves known.
Such reports as a woman being horsewhipped near Gans are being floated around on the corners of the streets in this city, but such "rumors" are rot, as the sheriff's office or other officials have not heard of such acts being committed in this county.
If the anti-klan held a meeting and asked for troops for this county, nothing has been made known in regard to what action the Governor will take in the matter.