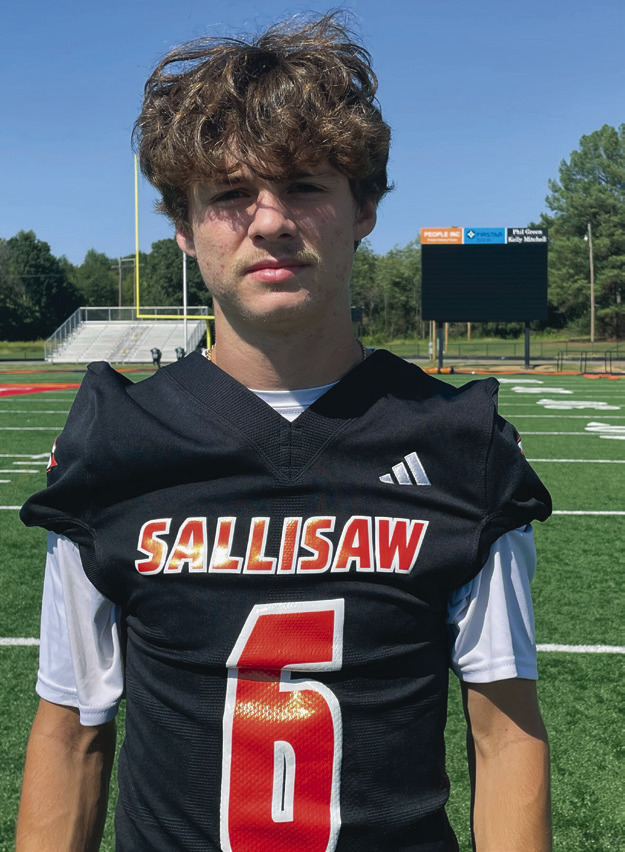 B: Sports
September 28, 2023
SALLISAW FOOTBALL
Senior free safety confident in Black Diamonds getting homecoming win tonight
The Sallisaw Black Diamonds can't wait for tonight's 7 p.m. District 4A-4 home opener and homecoming game against the Stilwell Indians at Perry F. Lattimore Stadium to get here.
"We're all anxious," Sallisaw senior cornerback Parker Pratt said. "We'll win."
Pratt said the confidence the team has comes from the presence of new coach Brandon Tyler.
"There's like new energy with coach Tyler being here," he said. "Everybody is more bought in than in the past."
The Black Diamonds are planning on being focused on the Indians, who won last year's game 30-20 in Stilwell, and not the homecoming festivities. Pratt talked about how the team stayed focused last week in the district opener at Ada after an incident en route to the contest.
"We had a blowout on the way to Ada," Pratt said. "We all got out of the bus, helping with the tire and everything. I don't think (homecoming) will be a distraction."
Even though the Black Diamonds came up just short against the third-tanked Cougars, Pratt said the game taught him and the team that they can compete with anyone.
"I think we can take away that we're really contenders for (District) 4A-4 — the whole thing," he said. "If we can do that (hold them to seven points) to the No. 3 team in (Class) 4A, we should be able to compete with anybody."
The Black Diamonds are seeking their first District 4A-4 win tonight since beating Tulsa McLain 34-12 on Sept. 24, 2021, which would be huge for the program.
"It would mean a lot to us, the team, the community — just everybody in Sallisaw," Pratt said.