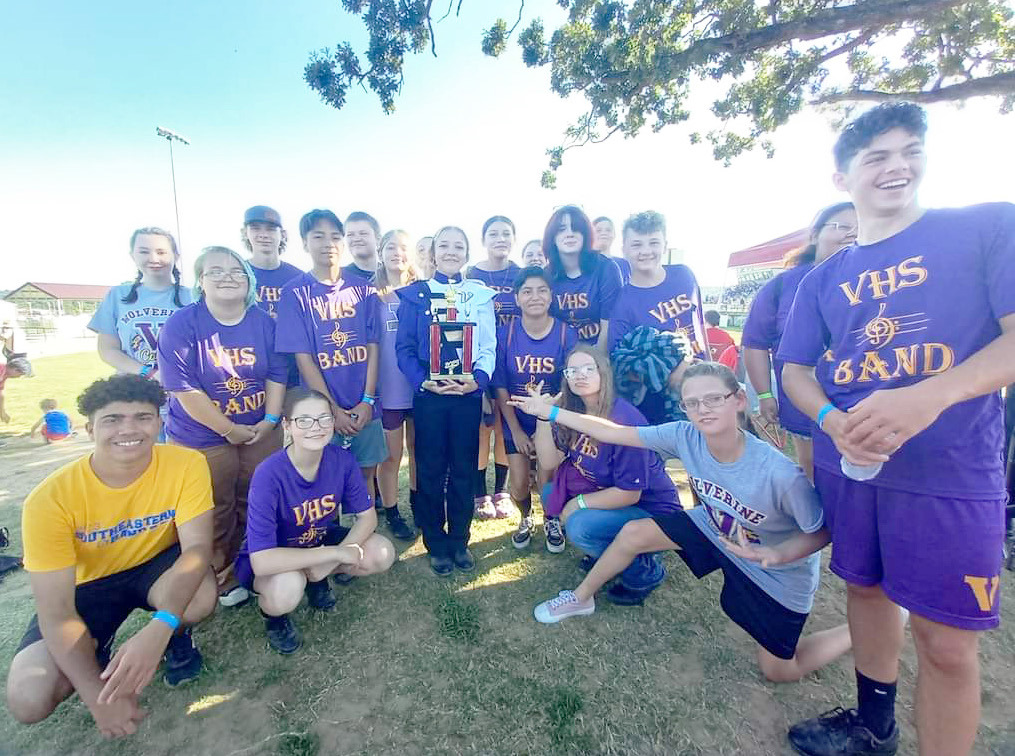 News, School News
October 3, 2023
Vian band places in contest
The Vian High School Band of Gold participated in the Eufaula Invitational Band Marching Contest on Saturday.
This was the band's first marching competition in more than 15 years.
The band placed third in their division.
The band will be participating in another contest at Stigler on Saturday, Oct 7.
Band members included Lucy James, Jaida Elliott, Katherine Creasey, Maya Silos, Daniel Silos, Alyssa Lee, Isaac Valentine, Brooklyn Herod, Carissa Halverson, Madalin Napper, Delilah Wolfe, Cheroke...