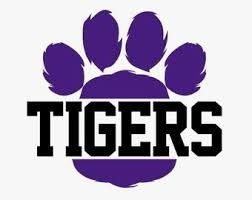 B: Sports
October 5, 2023
CENTRAL FOOTBALL
Tigers not taking Porter Consolidated for granted tonight in district road game
It might be hard to not look ahead to next Friday when the Central Tigers entertain the Gore Pirates for a countywide District A-8 showdown, but the Tigers are not among that group.
The Tigers are solely focused on tonight's opponent, the Porter Consolidated Pirates, who they travel to meet at 7 tonight in Porter.
"It's been a tremendous week of practice with our guys," Central coach Jeremy Thompson said. "They've been very focused on Porter Consolidated. Nobody is looking ahead. At the end of the day, we have to win every game to get to where we want to be. That's our goal. When you look to certain goals in your season, there's always rivalry games and big games. I have a veteran group of upperclassmen that's been there and has done this before. I have a lot of confidence in these guys. They're taking it week by week and not looking ahead. They understand that we have to go through Porter Consolidated before we get to Gore."
The Tigers (5-0 overall, 2-0 in District A-8) remained undefeated in both the overall season and their district season last Friday night at Tiger Stadium as they celebrated homecoming with a 58-30 win over the Pocola Indians.
"Coming off our win last week against Pocola, we came in Monday focused and ready to go," Thompson said. "We've had a great week. We're looking forward to going to Porter."
The Pirates (2-3, 1-1) are coming off their first district win of the season last week, a 54-8 romp over Haskell — which lost 50-12 to the Tigers the week before. Porter Consolidated lost its District A-8 opener 55-8 to Panama, after going 1-2 in its non-district games — beating Hulbert 436, which came between losses to Mounds (28-22) and Wyandotte (47-18).
"They throw the ball quite a bit," Thompson said. "They have a very good screen (passing) game. They do some things that we've got to be ready for. we have to play good, sound football on the defensive side — no busted assignments. They're going to throw a lot of things at us that we haven't seen a whole lot of this year. We've got to be ready for anything — a surprise onside kick, any type of a reverse play. Porter is just like we are — it's a big district game for them as well. When you get to this point in the season, you have to be ready for anything that your opponents are going to throw at you."
Thompson said the Tigers will need to play sound football to give them a chance for a road district win tonight.
"Offensively, we've ran the ball really well this year," he said. "We need to continue to do that. We have to eliminate turnovers and penalties. We look at previous games and see what we did do wrong. We've got to improve on that (correcting mistakes). Going on the road, we have to be focused. We have to play good sound defense and take care of the football. Then, we'll be OK."
• • • To Get There — Take U.S. 64 west to Interstate 40. Take I-40 west to Muskogee Turnpike. Take Muskogee Turnpike west to U.S. 69 north of Muskogee. Take U.S. 69 south to Oklahoma State Highway 51B. Take State Highway 51B west to Porter.