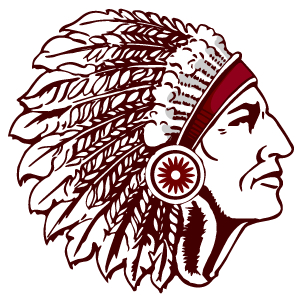 B: Sports
October 12, 2023
WEBBERS FALLS FOOTBALL
Full-strength Warriors entertain Midway Chargers tonight for homecoming
After being without three players in last week's District B-5 opener at Dewar, the Dragons posted a mercy-ruble win on the Webbers Falls Warriors.
Now, the Warriors (5-1 overall, 0-1 in district play) will be at full strength, and more, when they celebrate homecoming tonight by welcoming the Midway Chargers to Smokey Cox Stadium for a 7 p.m. District B-5 game.
"We think we can make a run," Webbers Falls coach Trent Holt said. "We have the three kids (who missed the Dewar game due to being ejected in the Cave Springs game) back. We have a couple more kids coming out — one was one who quit us earlier this year. The other is a kid who didn't play for us last year but did the year before — he decided he wanted to play. We have mixed feelings, but kids make mistakes. We let the kids vote on them, so we've got a couple of more (players)."
If the Warriors win out, and get some help along the way, a District B-5 crown could be theirs — or at least a share of the district title.
"(A district title) is possible if we can win out, but it's unlikely that anybody is going to be Dewar — but it could happen," Holt said.
The Chargers (0-6, 0-1) have been outscored 351 to 120 in their six losses this season, with the last one being a 54-8 loss to Quinton in their district opener. Midway also has lost to Cave Springs (56-8), Arkoma (56-30), Bowlegs (56-0), Gans (78-74) and Depew (51-0).
Last year, the Chargers forfeited to the Warriors due to lack of players. However, Holt said this year's Chargers team can pose problems for the Warriors.
"They didn't play us last year," he said. "They ran out of players. They had low numbers. They have quite a few more kids this year. They do a few things formation wise that can put you in trouble. They don't do a whole lot. It's not easy to prepare for, but it's not like they're running multiple formations. We've seen them (on film) run four formations, and they ran a swinging gate. They have a pretty big tailback that's tough to tackle. Defensively, we're going to put five in the box."
The Warriors said executing on all facets is a must if they want to get their first district victory of the season.
"We've got to hook up, play and execute — execution and getting lined up right will be big," Holt said. "Defensively, we've got to go block and tackle."
Holt said that the Warriors are focused on the Chargers and not on homecoming festivities.
"We've told them that every day that homecoming is fun, but without a game there is no homecoming," he said. "We have to make sure the game is what we're focused on. I think we'll be focused. we had a good day of practice (Tuesday). I think we'll be ready to play."